Meet & Greet with Montel Williams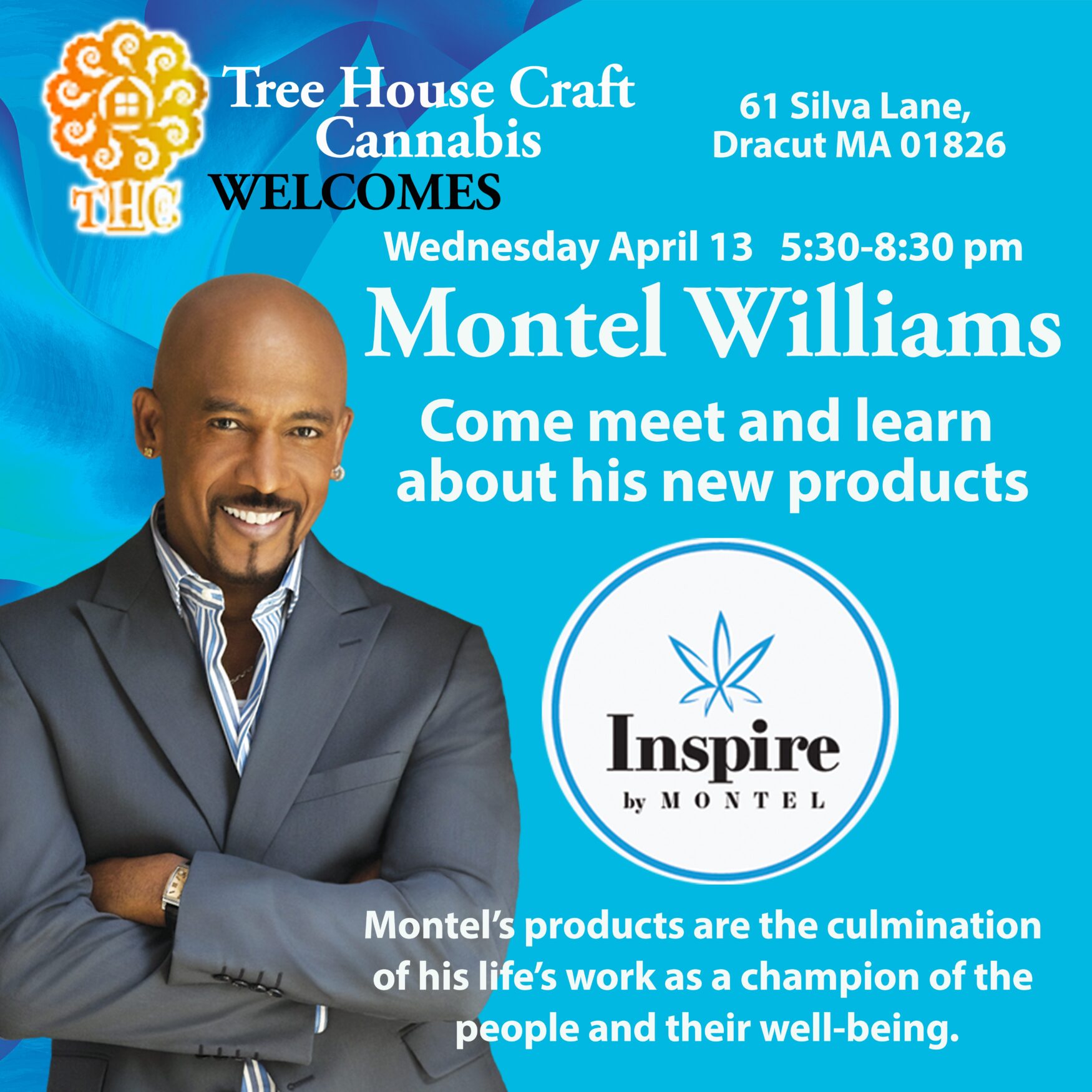 Montel Williams, TV Talk Show Icon, Decorated Naval Officer, Cannabis Advocate, and Entrepreneur will be visiting Tree House Craft Cannabis tomorrow to discuss his newest venture, Inspire by Montel. Cannabis products are produced through a partnership with a Massachusetts' veteran-owned company, Freshly Baked Cannabis.
Montel Williams will be available to meet and greet with the public, to discuss his advocacy and now entrepreneurship with cannabis as it relates to Multiple Sclerosis, post-service health issues, and more. He will join the CEO's at Tree House Craft Cannabis, Ture Turnbull and Wes Ritchie, and the owners and founders of Freshly Baked Cannabis, disabled veterans, Philip Smith and Jenny Roseman who first used cannabis to be an effective way of managing PTSD associated with their military service.
The public is welcome to attend. Veterans and first responders highly encouraged to participate. No pre-registration is necessary. Must be 21+, with valid, state ID.
April 13, 2022, 5:30 PM – 8:30 PM
Tree House Craft Cannabis, 61 Silva Lane, Dracut, MA 01826
wwww.visittreehousema.com
Related Events