Max Meditation System TM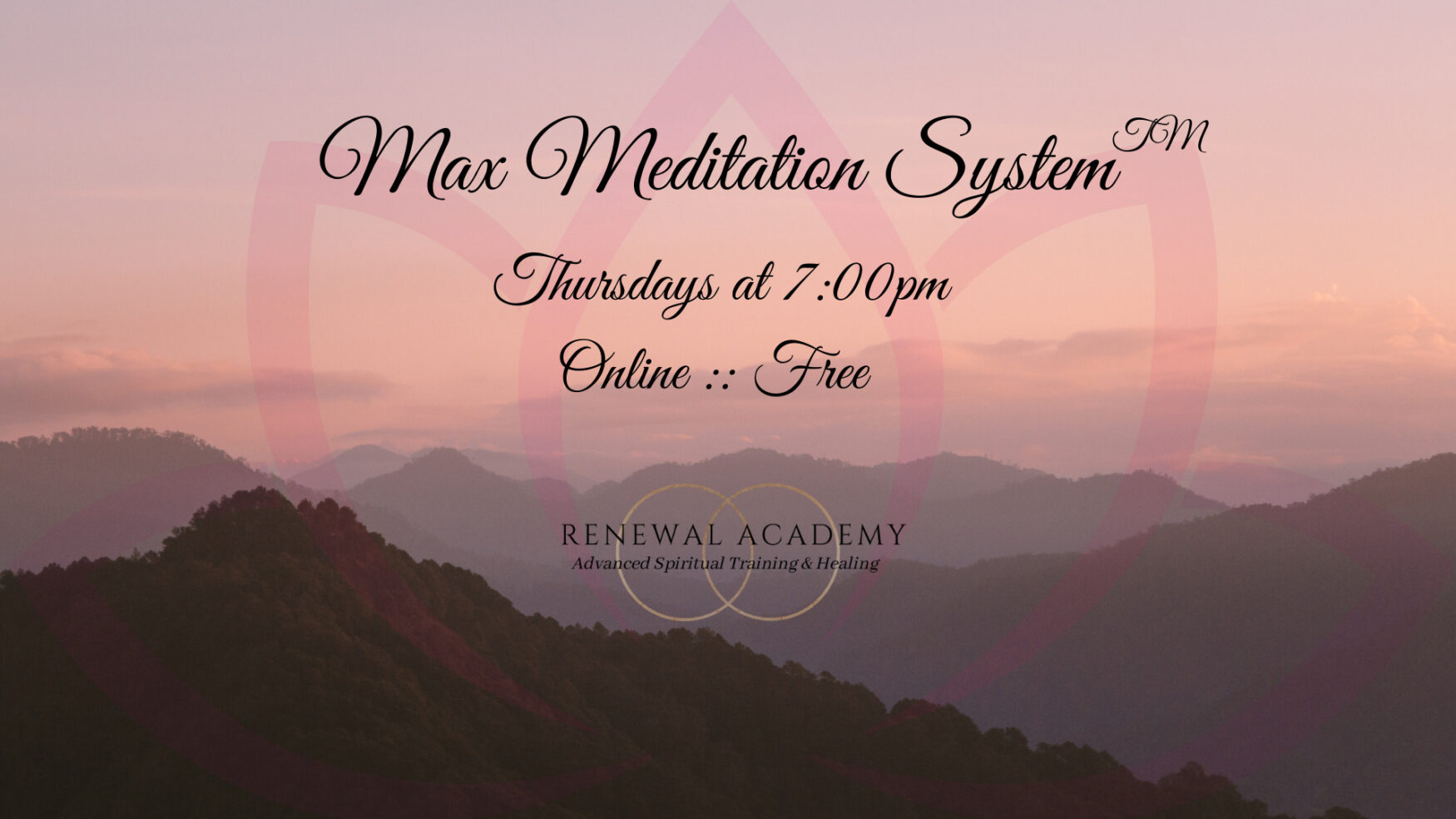 When we allow ourselves to let go, be in the moment, and relax, it's amazing what good comes from it.
Relax your body & mind, and enjoy the Max Meditation System.
Whether you have always wanted to take up meditation, or have a daily practice- this 5 step system brings multiple benefits:
– Ease stress, tension and symptoms from anxiety & depression
– Facilitates deep calm
– Clearer mind
– Detach from day to day hustle
– Increases serotonin, boosting one's mood
Join Katlyn Boucher, co-founder of Renewal Academy for this free online meditation experience. Katlyn is a professional healer & spiritual guide, highly trained in an ancient lineage that many Greats have been in- including Mother Theresa, Joan of Arc, David Bowie, Leonardo Da Vinci, and Einstein.
Register using the link in the event! See you soon!
Related Events