Make an Etched Coffee Mug & Hot Cocoa Bomb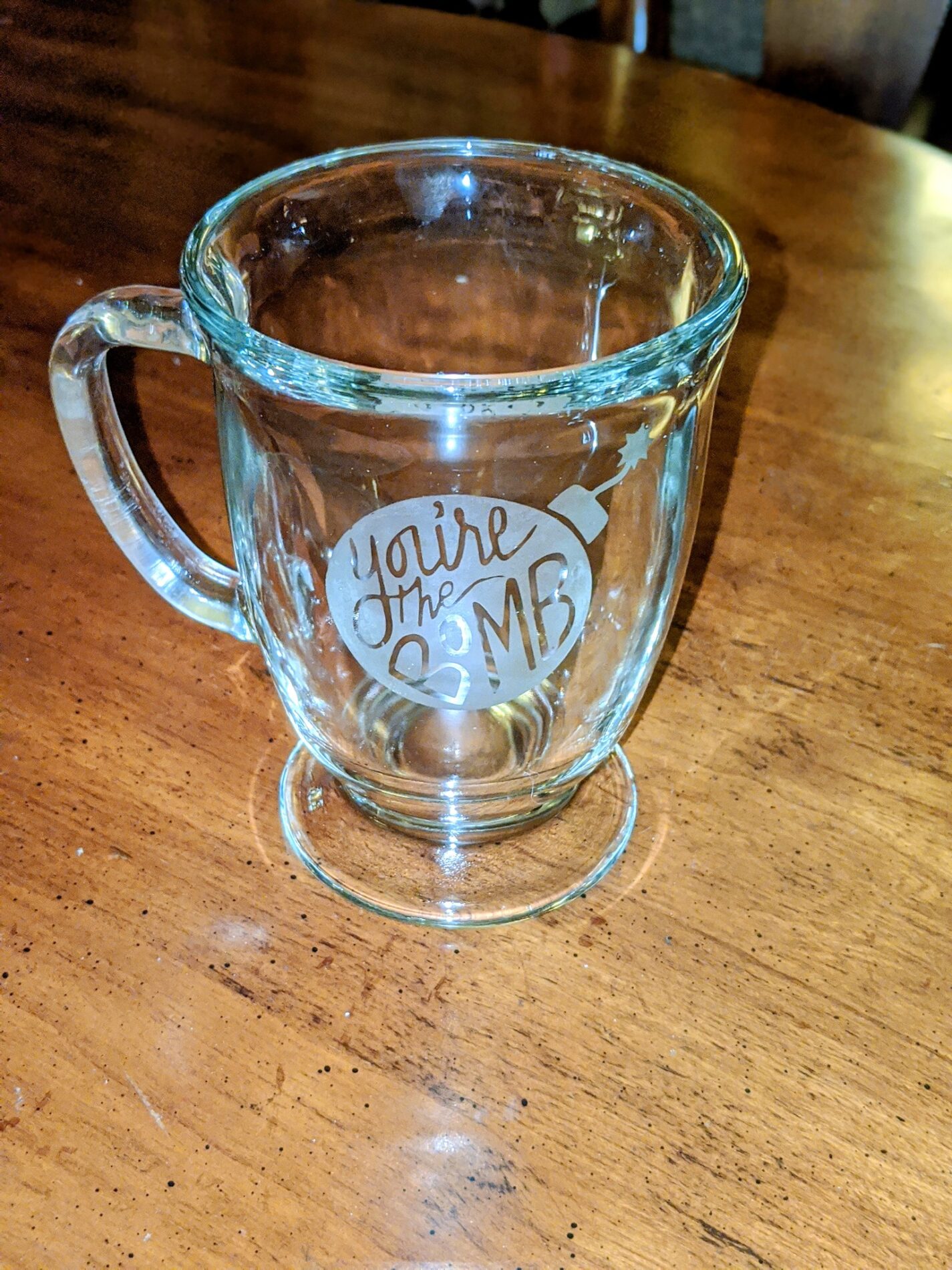 Make an Etched Coffee Mug & Hot Cocoa Bomb
Instructors: Liz Natale & Eileen DeChaves
Cost: In-person – $35 / Remote – $30
In-person will be limited to 10 people and masks are required.
In this class you will create an etched "You're the Bomb" glass mug of your own, perfect for a yummy hot cocoa bomb. No experience necessary!
The in-person class cost of $35 includes all supplies needed to etch your mug and to make your own hot cocoa bomb. You will leave at the end of the class with your completed mug, a hot cocoa bomb that you made and a reusable mold to make more treats at home.
The remote option kit is $30 and will include a pre-made hot cocoa bomb along with the supplies to make your mug. Pick up your kit at the shop and follow along on Zoom for instruction.
If you have requests for a different design for your etched mug, please let us know in your registration. Custom requests must be submitted by March 15th.
Related Events