Make a Chunky Knit Blanket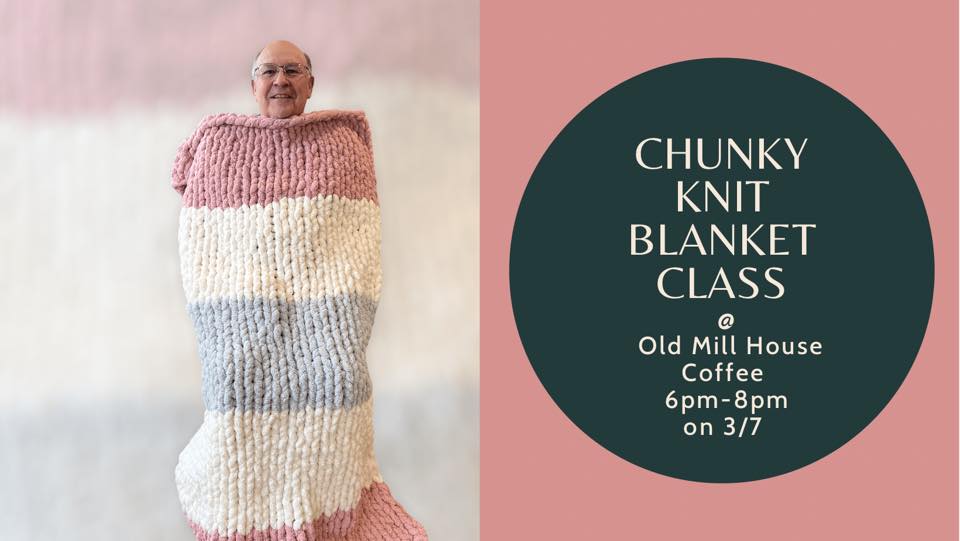 Make a Chunky Knit Blanket – No Knitting Needles Required! at Old Mill House Coffee (24 Central Square, Chelmsford)
Instructors: Kristen Hunt and Eileen DeChaves
$60 with all materials included
$30 you supply your own yarn
If you'd like to attend for remotely please let us know and we can make it happen!
Make a chunky knit blanket with your hands, no needles required! It is so easy and fun, you won't want to stop. Added bonus: keep warm while you work!!
This is a hand knit lap blanket roughly 40"x60".
*If you choose to supply your own yarn, you will need a size 7/Jumbo yarn and no less than 168 yards.
Related Events