MA 401(k) for Nonprofits – Office Hours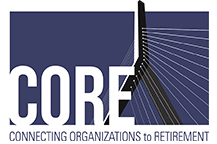 Learn about the MA 401(k) CORE Plan – a retirement plan available to nonprofits in MA with 20 or fewer employees. The local CORE Plan representative will be holding 'virtual office hours' from 9-12. The call can be as long or short as you'd like. The CORE Plan is a great way to offer your employees a quality benefit!
Contact Lisa Cardinal to sign up or for more information: 617-510-4036 or lisa.cardinal@empower-retirement.com.
Related Events