LP&CT 30th Annual Meeting – Author Richard Louv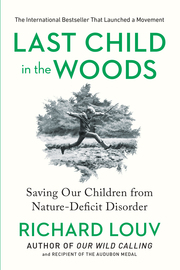 Our featured guest speaker, Richard Louv, is a journalist and the author of ten books, including Last Child in the Woods, Vitamin N, and his newest book Our Wild Calling. His writing has helped launch an international movement to connect children, families, and communities to nature. 
During this event we will also be recognizing Diane Tradd, Assistant City Manager/ Department of Planning and Development Director, City of Lowell, with the Jollene Dubner Conservation Award, an award to honor the spirit, and commitment to conserving urban natural resources as championed by Jollene Dubner, a founder of the Lowell Parks & Conservation Trust.
All donations will support our organizational endowment to ensure community conservation in Lowell for future generations.
Related Events