Lowell House Inc – "Here Comes the Sun – 50 Years of Living in the Light Gala"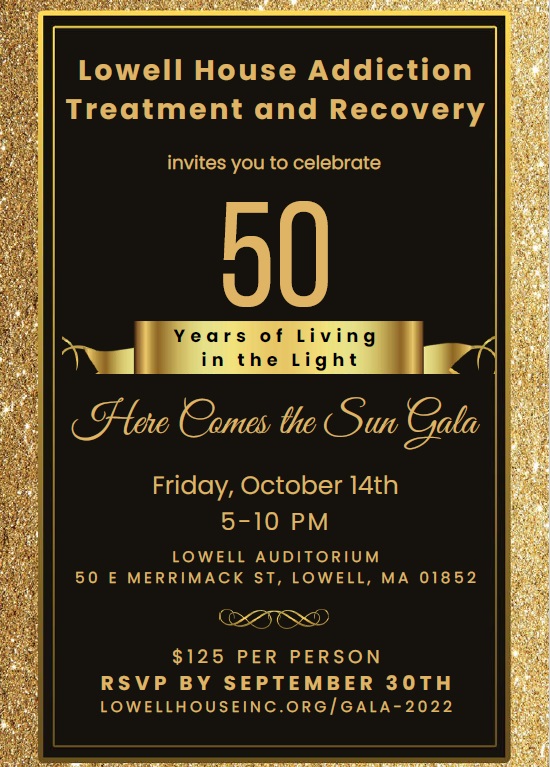 You are cordially invited to our 50th Anniversary Gala, scheduled for October 14th at Lowell Auditorium. It's a truly grand event honoring a number of volunteer leaders through the years with a wonderful new film, a live auction, and a special raffle of baskets made up by some of the great supporters of Lowell House over the years. We're also welcoming the "best Beatles tribute band in the world," 1964 the Tribute, to bring us back to the days when Lowell House was just a dream.
Another special feature of this event will be to recognize the years of unparalleled leadership
that Chief Executive Officer Bill Garr has unselfishly provided to Lowell House staff and clients
as he prepares for his retirement.
Related Events