Khmer New Year 2022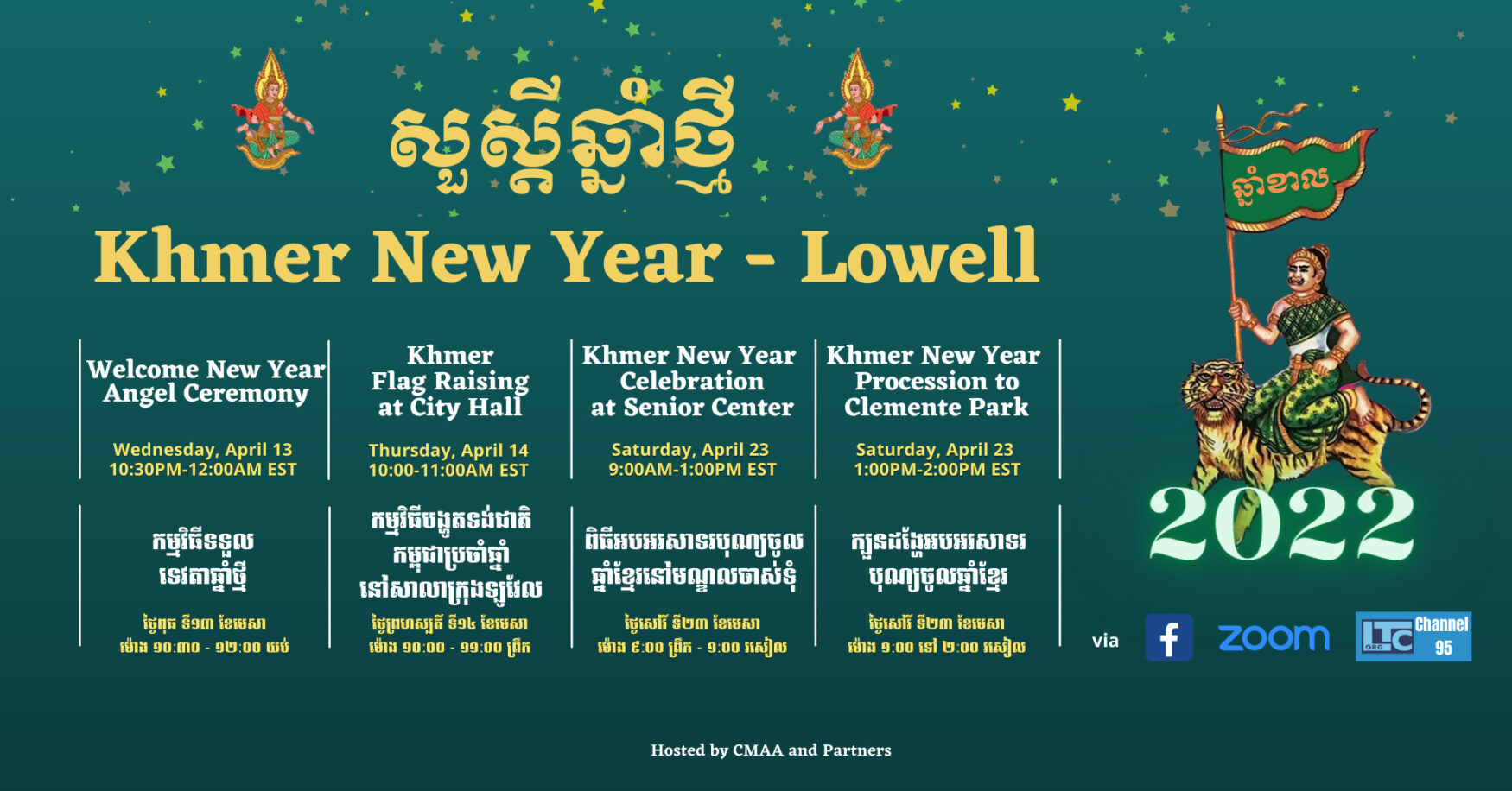 Cambodian Mutual Assistance Association would like to invite everyone to join us in celebrating Khmer New Year at the Lowell Senior Center on April 23, 2022. This exciting event celebrates Lowell's Cambodian community with Buddhist blessings, delicious food, beautiful traditional outfits, and live performance of Cambodian traditional and folk dances by Angkor Dance Troupe, CMAA youths and CASA, and more.
It is the time to truly get to know Cambodian culture and to share a joyful moment together.
Save the date and come and join us.
Related Events