January Open Studios at Western Avenue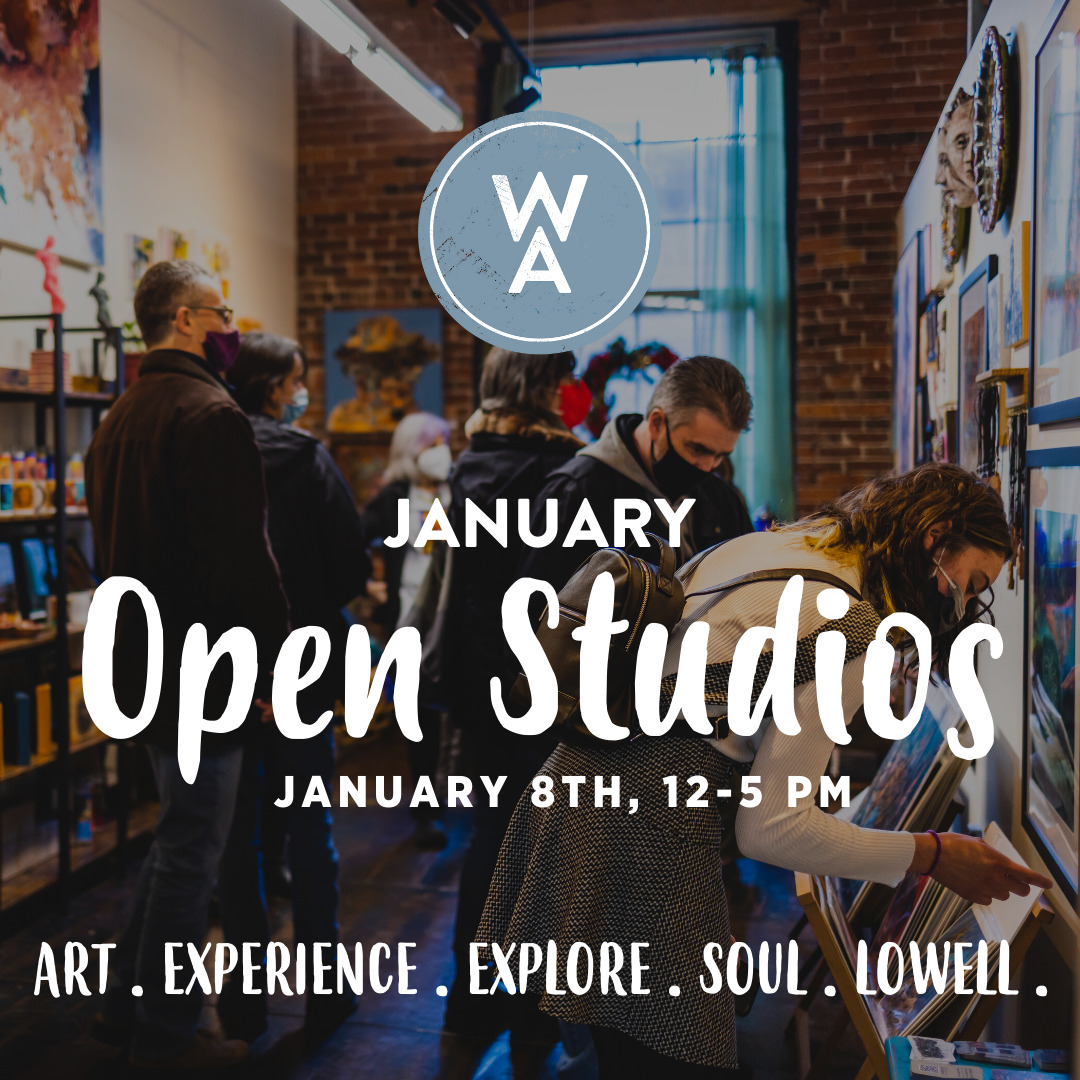 We are excited for 2022 and the things it may bring. A mixture of old and new, as we continue to improve the art experience we bring you. Speaking of new, this Open Studios is being held a week later than normal, due to the first Saturday being New Year's Day. So cozy up this January and take a journey in a world of art.
Food truck of the day: Lou's Deli
This month the Loading Dock Gallery hosts a member show titled "Winter Lights", a member show. More details coming soon.
Covid-19 Guidelines:
– Face coverings that cover the nose and mouth are required for all individuals, regardless of vaccination status, aged two years and above. In accordance with City of Lowell indoor mask regulations.
– Guests who are experiencing Covid-19 symptoms or have been instructed to quarantine by a medical professional should not attend.
– We will have hand sanitation stations throughout the building.
There is no charge for this event. This event is dog friendly, we just ask that you keep your pup on a leash.
We will post more updates as the event gets closer, so stay tuned in.
Related Events