Inclusion in the Workplace: Bringing Disability Front & Center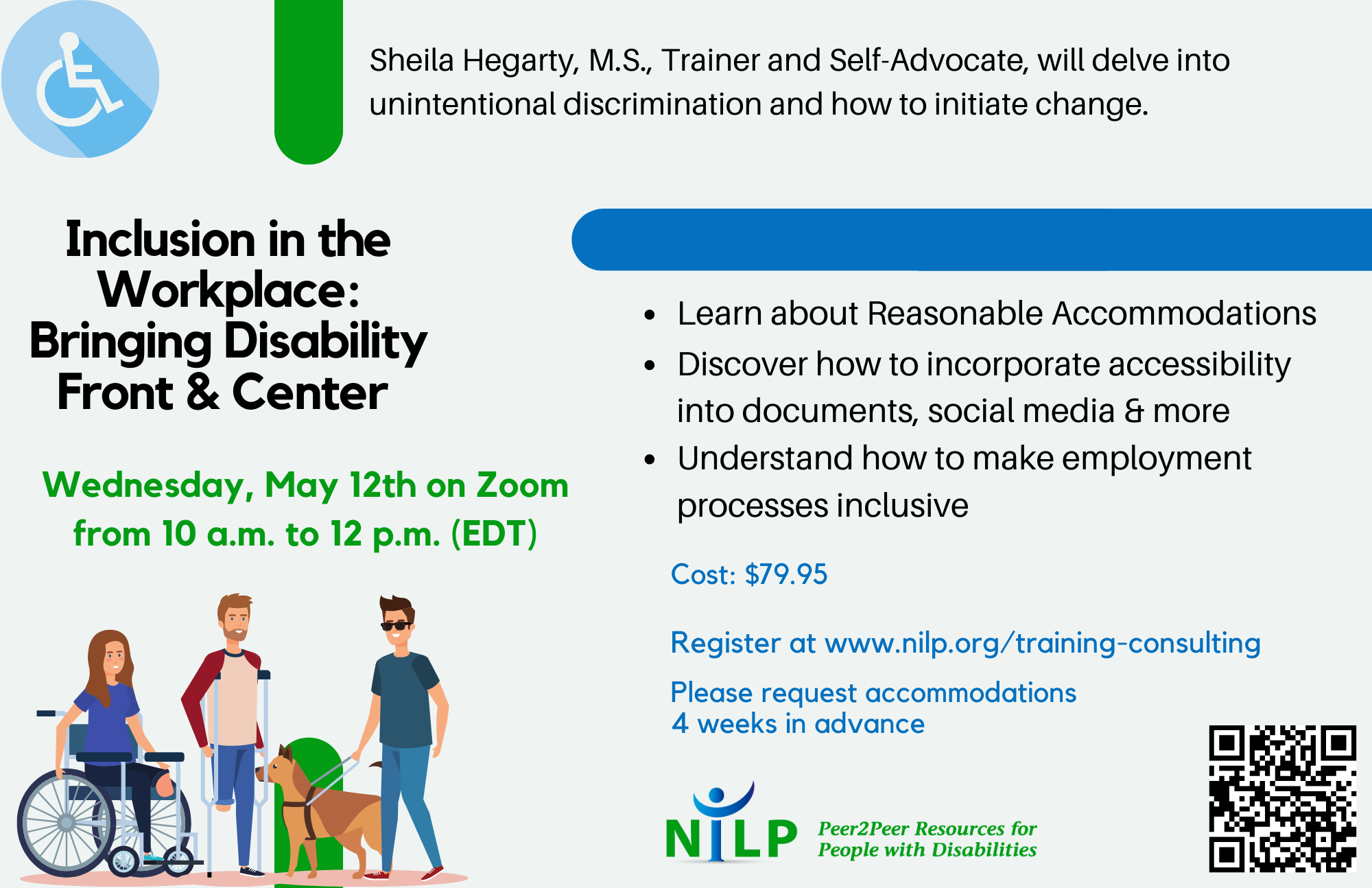 Unintentional workplace discrimination happens far too often and can have harmful long-term effects. Education is essential to initiate needed change!
Join us Wednesday, May 12th from 10 a.m. to 12 p.m. (EST) for an online training, which will introduce you to Title I (Employment) of the Americans with Disabilities Act (ADA). Less than 18% of persons with a disability are employed in the U.S. We must do better!
Sheila Hegarty, M.S., Trainer and Self-Advocate, will cover disability and inclusion best practices through the lens of the disability experience.
By the end of this training, you'll be able to:
•Describe what the ADA addresses in Title I and who is covered.
•Summarize the process of receiving a Reasonable Accommodation and explain when one might be needed.
•Know how to make recruitment, hiring, and retention processes more inclusive for people with disabilities.
•Understand how to incorporate accessibility into documents, social media, presentations & more.
•Identify what protections exist for employees with a substance use disorder.
This is a great professional development opportunity for Human Resources, Marketing/Development, Executives and Managers in any field.
Workplace inclusion is essential for our employees and the people that we serve!
Cost: $79.95 per person
Or, ask about training options for your organization! Contact Gabe Fonseca at gfonseca@nilp.org.
Related Events