Improving Profitability Using Financial Reporting
May 7, 2015 @ 7:15 am

-

9:15 am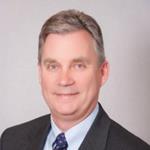 TriNet and Middlesex Savings Bank are celebrating SMALL BUSINESS WEEK by offering a week's worth of free mini-workshops for your small business during the 1st week of May!  Each day we will feature a new topic!
You can attend as many as you like, but you have to register for each one. There are only 30 spots for each seminar so don't wait to sign up.  Complimentary Breakfast will be served! 
Speaker: Marty Croyle, Founder and President of Croyle & Associates, P.C
 Case Study: While revenues significantly increased, the Company's net income decreased from profit to a substantial loss. How did this happen? 
CPA Marty Croyle will explain what happened as well as describe how the company rebounded to achieve significant net income in the first half of 2014. Using examples of financial reporting from small businesses like yours, Marty will provide strategies to overcome the five key obstacles which keep CEO's from using financial information as a tool to run more profitable businesses. He will share his insights as to why financial reporting is vitally important and will show non-financial CEO's how to extract important operating information from this financial data.
If you are a CEO who wishes to take more control of your company's financial performance, wants to understand what financial information matters most, and wants to learn how to use this financial data to improve your company's profitability, this session is for you.
Marty Croyle is the founder and President of Croyle & Associates, P.C., a CPA and business consulting firm in Lynnfield, MA. He teaches CEOs how to understand and use financial reporting to take control of profitability and their businesses. His firm services corporate clients and their owners with accounting, tax and business consulting.
Related Events