How to Make Email Marketing Work for Your Business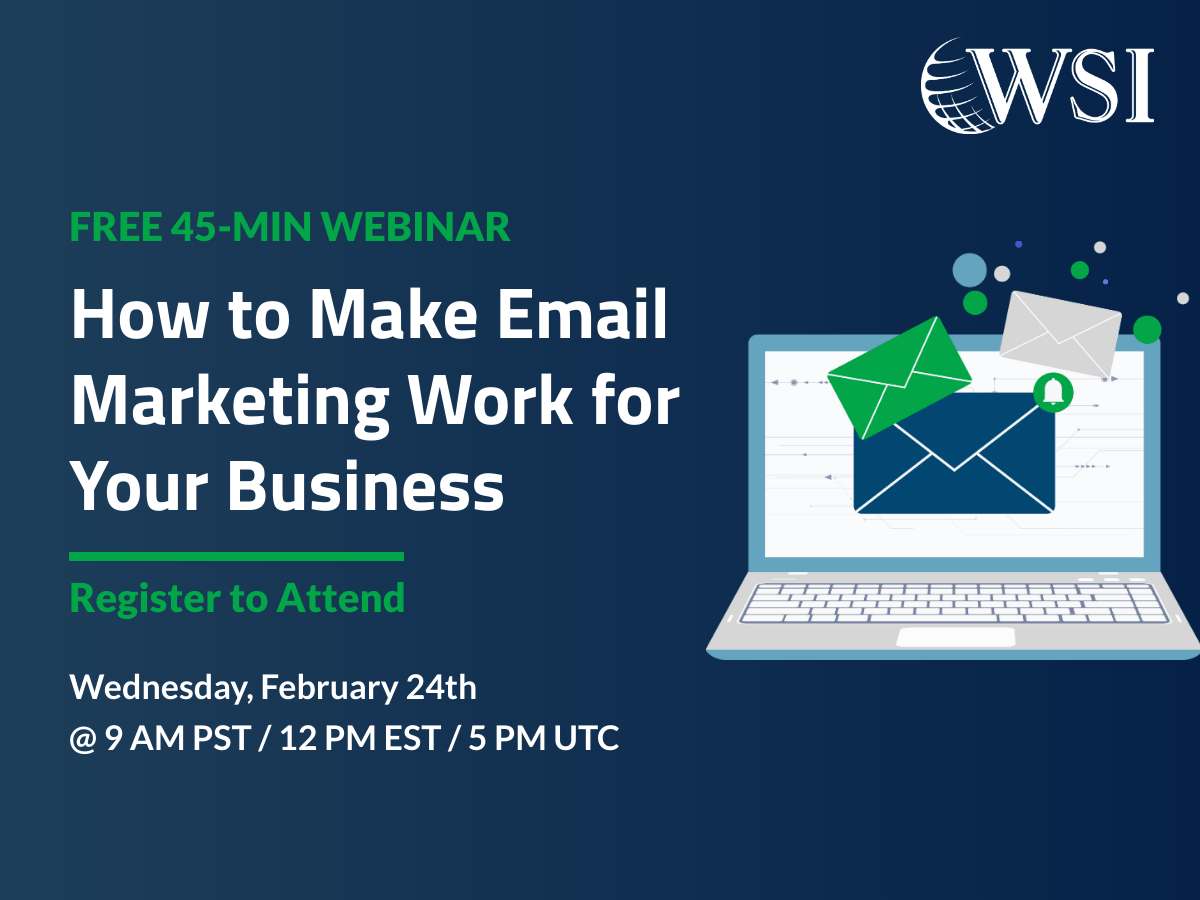 Email marketing continues to be one of the simplest and most effective methods of marketing your business online. When done right, it enables you to connect with your target audience in a personalized way, increase sales at an affordable cost, keep your brand top-of-mind, and deliver your business a strong return on investment. But ensuring your emails stand out within your readers' clutter inbox is easier said than done.
Join us on our upcoming webinar to learn the latest email marketing best practices. We'll share some quick and practical tips on making email marketing work for your business.
Not sure if you should attend? Here are some of the signs that this webinar is for you:
• You're looking to grow your email marketing list
• You'd like to get more of your prospects and customers opening and reading your emails
• You're spending too much time sending your email marketing messages manually
• You're unsure what value you are getting from your email marketing activities
Aveli By WSI – a is part of WSI World, the largest Digital Marketing agency in the world.
We hope you can attend the live session. Doesn't fit with your schedule? Don't worry—as long as you register, we'll make sure you get the recording and slides from the session so that you won't miss a thing.
Register via the Web Link
Related Events