Hot Stuff Valentine Cookie Decorating Class @ OMHC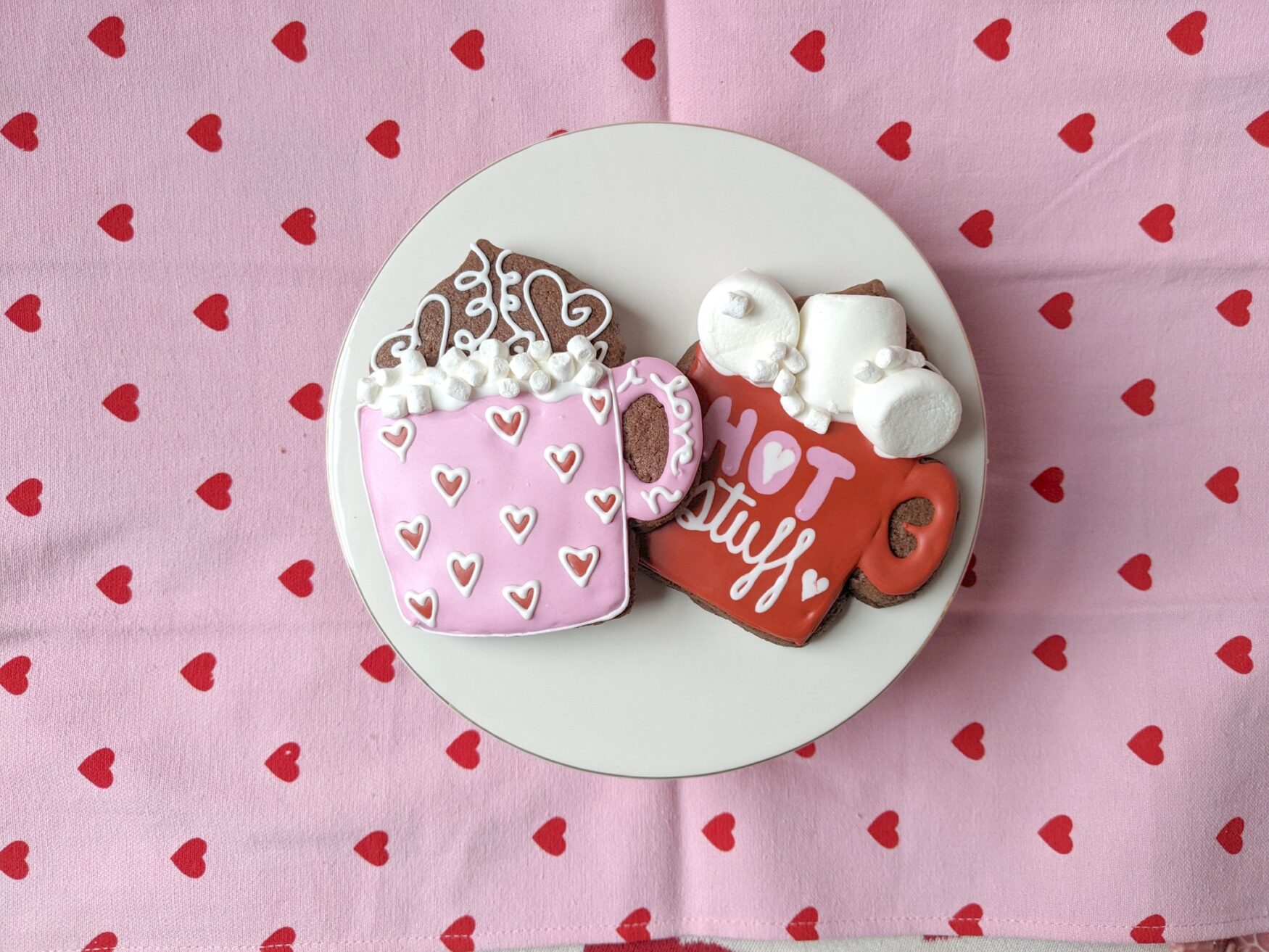 Hot Stuff Valentine Cookie Decorating
Instructor: Mindy Mitrano of Mindy Paper Cookies
(Cost $45/person)
In-person spots are limited to 6 people and masks are required. Unlimited remote spots available!
Grab a hot cuppa from Old Mill House Coffee and come along with me to decorate these decadent chocolate cookies into a pair of warm hot cocoa mugs with silly puns and sweet nothings.
In-person class lasts approx 1.5 hrs and each kit includes: 2 chocolate cookies with white, red & pink icing and assorted marshmallows.
Remote participants may pick up cookie kits beginning at 10:30am on Feb. 6th and then can follow along with a video tutorial at your convenience. The video link will be provided the day of the class, by email.
Take home kits will be available to do it all over again (for an additional cost).
Mindy is a mother & artist creating custom decorated cookies in Haverhill, MA.
Related Events