Google Says Go Mobile: So do consumers!
May 8, 2015 @ 7:30 am

-

9:15 am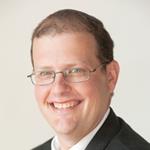 TriNet and Middlesex Savings Bank are celebrating SMALL BUSINESS WEEK by offering a week's worth of free mini-workshops for your small business during the 1st week of May!  Each day we will feature a new topic!
You can attend as many as you like, but you have to register for each one. There are only 30 spots for each seminar so don't wait to sign up.  Complimentary Breakfast will be served! 
Speaker: Matt Ward, CEO of inConcert Web Solutions
you don't get left behind.  In this session we'll be covering: Today, lots of consumers are using mobile devices to find what they need, to assess their options, to make decisions, and to make purchases. Small businesses and nonprofits who start embracing mobile now will be the ones best able to compete. Let us help you understand this mobile transition so
Why you can't ignore mobile even if you think your customers aren't using it
How mobile is the new reality for small businesses and nonprofit organizations
How small changes to your current marketing can make all the difference
What you can do today to become more mobile-friendly
Matt Ward is CEO of inConcert Web Solutions. He is a Master Certified Authorized Local Expert for Constant Contact, and was recognized at a 2011 Worcester Business Journal's 40 Under Forty.  He is the author of Making Your Website Effective, a guide to understanding how to get much more out of your website. 
Related Events