Disability Awareness & Cultural Intelligence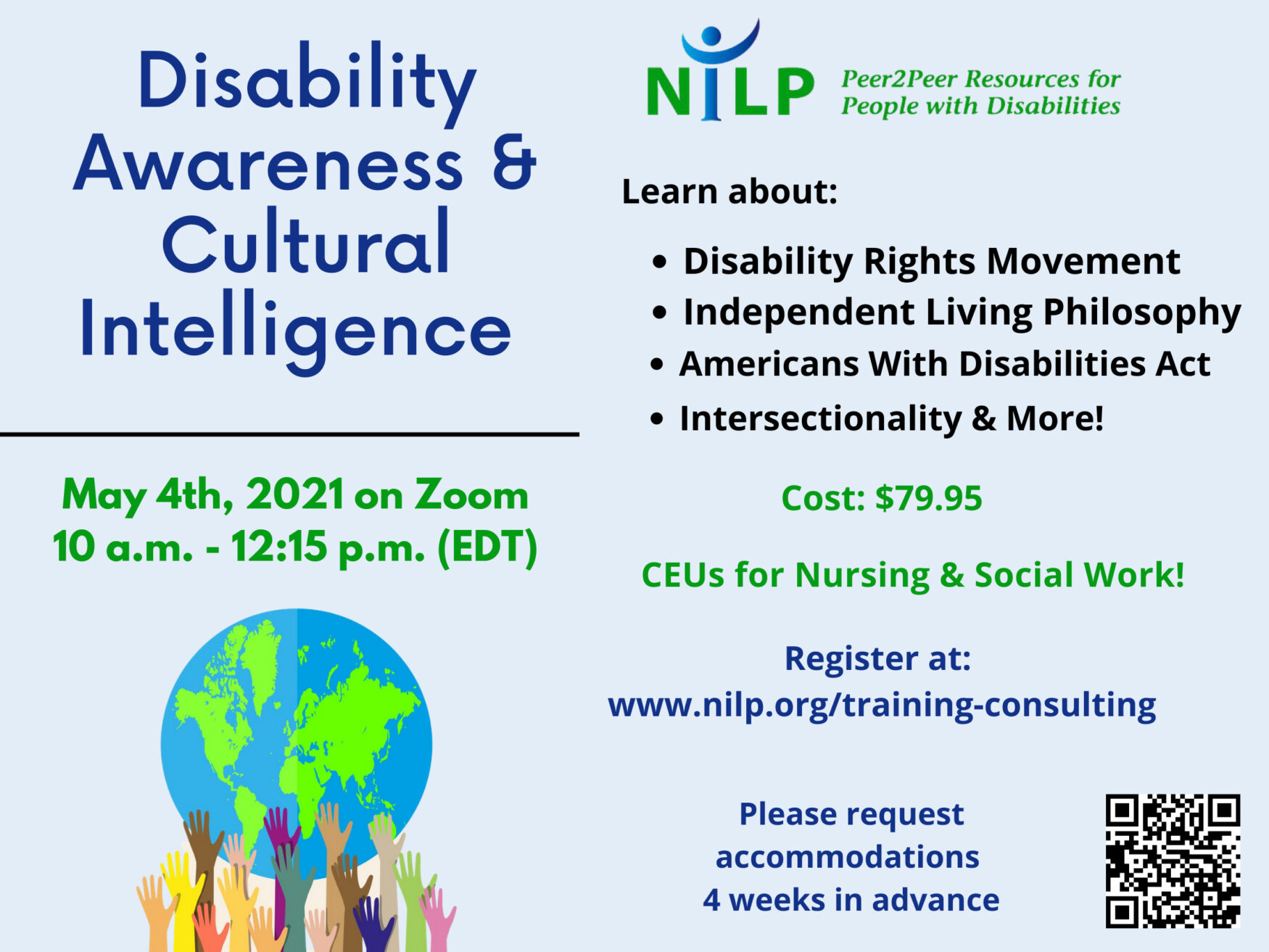 Did you know that people with disabilities are the largest minority group in the world?
Join us Tuesday, May 4th from 10:00 a.m. to 12:15 p.m. (EST) for an online training!
Our skilled trainers are people with disabilities who offer a unique perspective. Throughout this interactive workshop, they will facilitate conversations about disability stigmas and the systemic issues many in the disability community must overcome to maintain their independence.
By the end of this training, you'll be able to:
•Describe how Centers for Independent Living differ from other nonprofits.
•Define "disability" according to the Americans with Disabilities Act.
•Define intersectionality and describe its importance in moving us towards disability cultural intelligence.
CEUs are available for Nurses and Social Workers!
Educate yourself and learn how to provide quality and culturally intelligent services for the people that you serve!
Cost: $79.95 per person
Or, ask about training options for your organization! Contact Gabe Fonseca at gfonseca@nilp.org.
Related Events