CTI's Volunteer Center Events for National Volunteer Month April 2022
April 1, 2022

-

April 30, 2022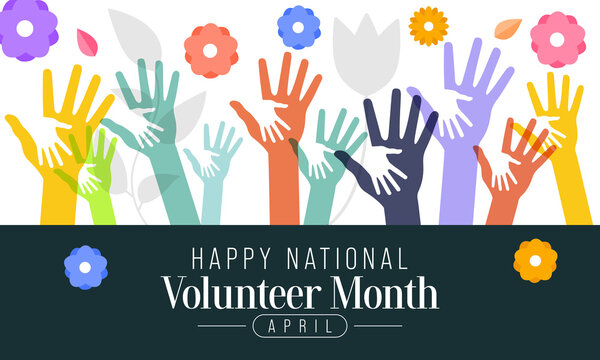 April is National Volunteer Month! CTI's Volunteer Center Team will be highlighting volunteers in the community as well as hosting virtual events to support the programs that do so much for our community. We would love for you to join us! Learn about the volunteer opportunities within the Volunteer Center Programs and CELEBRATE the volunteers who make a difference in the lives of others, every day.
The Volunteer Center Programs include all three AmeriCorps Seniors Programs (Foster Grandparents, Senior Companions and RSVP), Mill City Mentors and Spindle City Corps. This will be a great opportunity for you to meet staff, volunteers, clients, sites, mentors, mentees, and participants who are active in the Volunteer Center.
April 1st through April 8th Give Up, Give Back – DONATION
"GiveUp, GiveBack" campaign is a great way to support the programs by giving up something in your daily lives and donating what you would spend on that to the Volunteer Center Programs. It could be anything: morning coffee, tea, lunch, etc…, whatever you choose. This is a way for all of us to give back and sacrifice that daily indulgence to make our volunteer programs continue to be successful in helping the community.
April 8th Virtual Scavenger Hunt – $5
Have some fun on your lunch break and join us for a Virtual Scavenger Hunt! Whether you are working in the office or at home, this scavenger hunt will get your mind and body moving! This game show style zoom event will have you laughing and racing to find all the items on your list. Prizes will be given.
April 15th Volunteer Center Volunteer Media Montage – FREE
Get to know the volunteers and participants from all of the programs within the Volunteer Center through a media montage that will be available to view on the CTI website as well as all social media pages related to our programs.
April 22nd Zoom Bingo Blitz – 4 CARDS $20 | 8 CARDS $35
What better way to end the week than with Bingo Blitz! Get your colleagues, friends, family, kids, grandkids and play zoom bingo with us! There will be Games starting at 11am and ending at 8pm. Sign up for game time that works best for you and have some laughs! Games and registration link will be available on the CTI website as well as all social media pages. Winners will receive prizes.
Why Donate?
Donations are critical to our Volunteer Center Programs. These unrestricted funds allow us to provide supports to our elderly volunteers, mentees, mentors, and participants in the programs that help our community thrive each and every day with things that our federal, state and other grant funds do not allow. Your participation and donations are critical to the Volunteer Center Programs. You will make a huge impact in the lives of others by participating and supporting our Volunteer Programs.
Visit www.commteam.org to learn more about these activities and the programs the Volunteer Center offers.
Related Events