Create a Macrame Plant Holder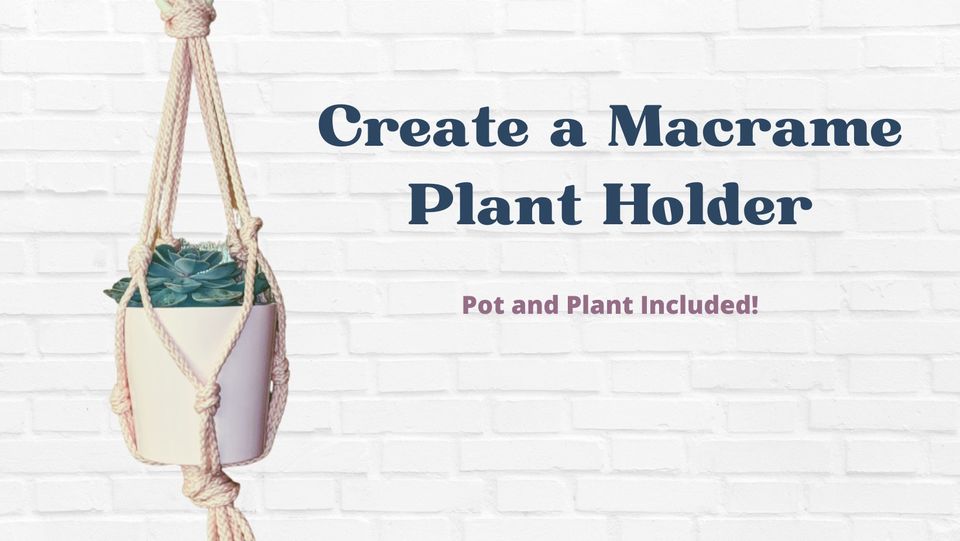 Create a Macramé Plant Holder (pot and plant included!) at Old Mill House Coffee in Chelmsford
Instructor: Liz Natale
Cost: $30
Create your own simple macramé plant hanger! We will provide all materials, including the plant and pot!
Liz Natale is most known for her glass etchings and glass etching classes at Old Mill House Coffee, but when she realized her 91 year old grandma was a macrame queen back in the day, she had to try her hand at it. Besides, who doesn't love a hanging house plant, especially during the dreary winter months!
No experience necessary and all supplies will be provided. Your choice of black, navy, brown, or white macramé cord. The live plant will depend on what is healthy and available at the time of the class.
Related Events