CMAA Community Celebration: Together With A Purpose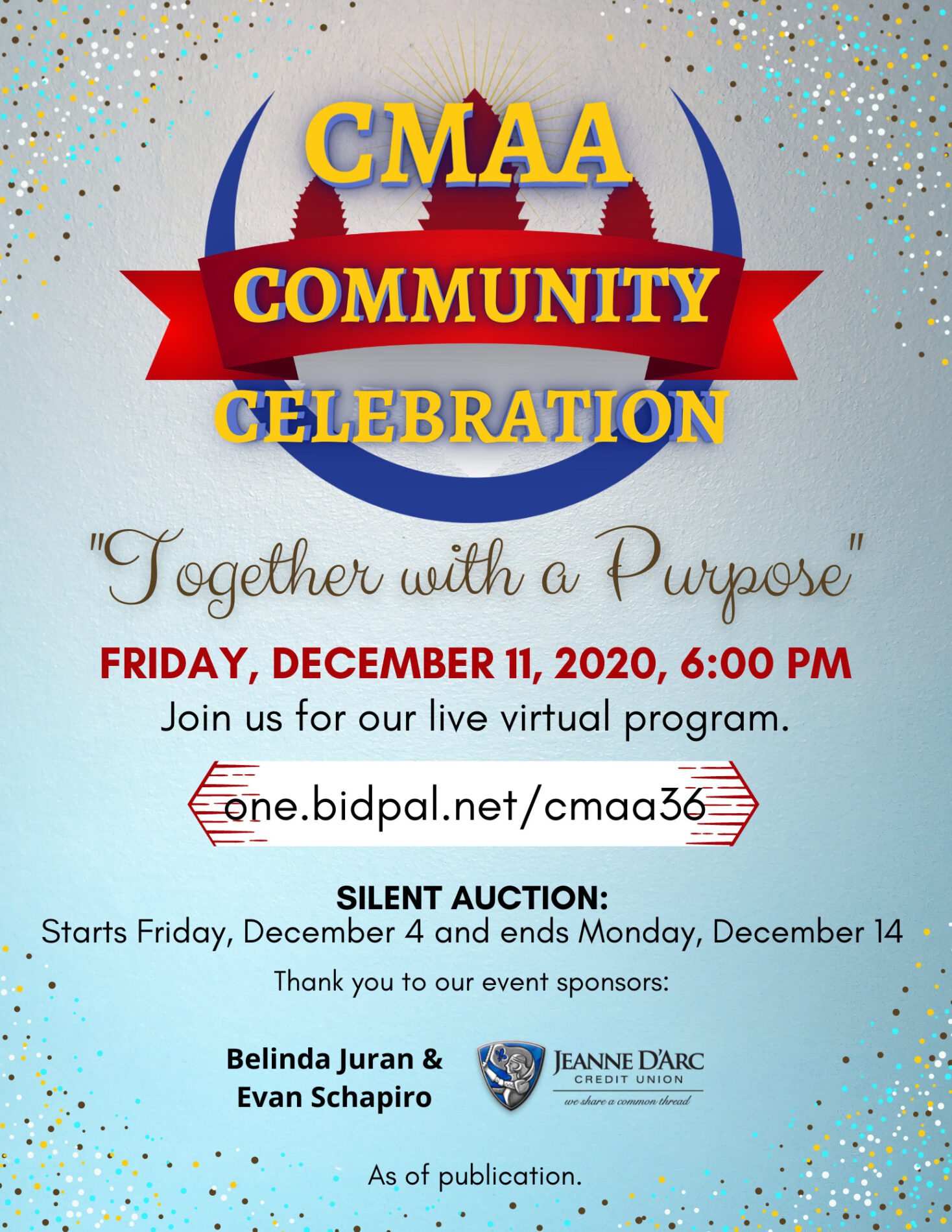 It is with great excitement to announce that we're hosting our Virtual Community Celebration – Together with A Purpose.
This online event is taking place on Saturday, December 11, 6:00 pm – 7:15 pm featuring live performances from our youth, an auction fundraiser, and fund-a-need to benefit our work the community.
We cordially invite you to support our FREE event by:
• Becoming a sponsor;
• Donating to our auction;
• Purchase an advertisement;
• Give to Fund-a-need;
• and most importantly, attend the event.
Link to these opportunities will be available soon at:
one.bidpal.net/cmaa36
CMAA is committed to improve the quality of life for minorities and economically disadvantaged persons in Lowell to the best of our abilities. We have been active amidst this pandemic, because we know that our community needs us. We are proud to let you know that we have provided emergency food and care packages to over 1,500 families since the start of this pandemic.
With your support, we will continue to provide the community with the necessary items, while continuing to provide social programs. We are honored that our success has been made possible over the years by supporters like you.
If you would like to learn more, please contact our Development Associate, Thavy Hout at thavyhout@cmaalowell.org.
Related Events