CMAA 38th Anniversary Gala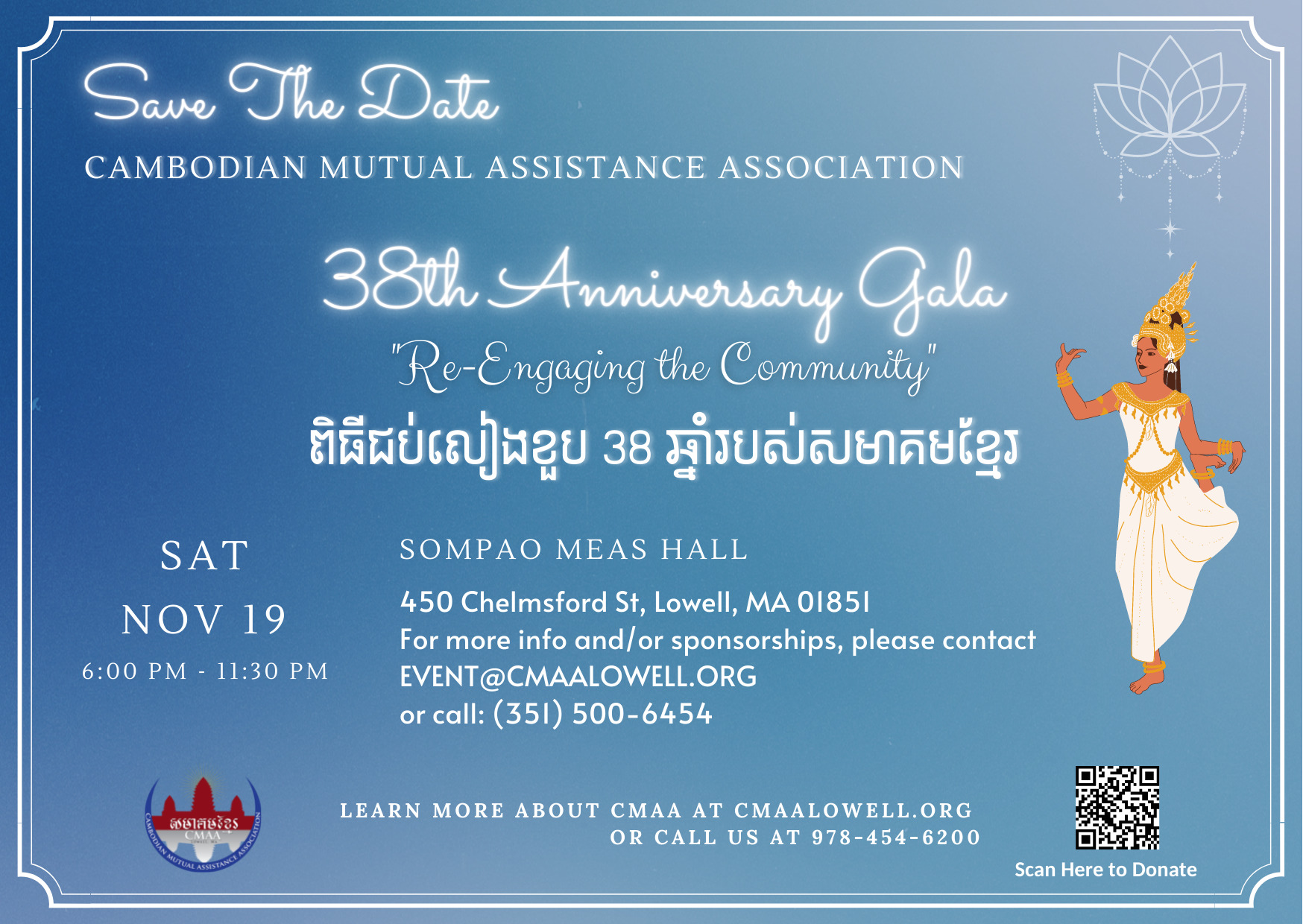 We would like to invite you to the CMAA 38th Anniversary Gala. The Gala will take place at Sompao Meas Hall, 450 Chelmsford St. Lowell MA, between 6-11:30 PM on November 19th.
Sponsorships at the level of $500 and above will be included as corporate name/name on the invitation if received by October 5th. Sponsorship of the event is open through November 4th. For tickets and sponsorship opportunities, please email event@cmaalowell.org or call us at 351-500-6454.
Individual ticket $70, $650 per table
Elders and Students: $40 (advance purchase only)
We hope to see you there!
Related Events