Clinical trial Program Series – INVESTOR AND FINANCIAL STRATEGY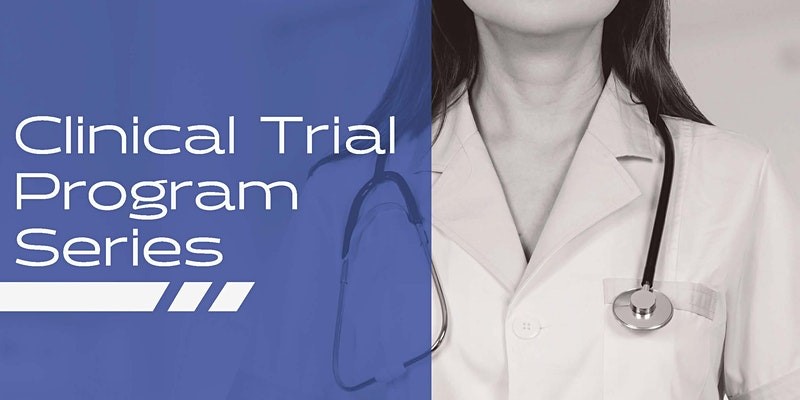 Overview
This program is a series of 3 panel discussions with industry and government partners, focused on providing high level insight into the clinical trial process. Each event will have its own specific focus, while contributing to a sequential flow for the series. Experts from varying backgrounds have been selected for each discussion to help provide a more robust and complete overview of key considerations and event topics for each discussion.
Goal
The goal of this program is to provide early-stage startups, stakeholders, and others, with expert insight and knowledge into the clinical trial process. From attending these discussions, attendees should have a better understanding of clinical trials, the necessary steps needed to develop a plan that will lead to successful study outcomes, insight into key considerations for the process and have a better understanding of what partners to engage with, and when.
Agenda
12:00pm – 12:30pm: Opening Remarks
12:05pm – 12:10pm: Panelist Introductions
12:10pm – 1:10pm: Panel Discussion
1:10pm – 1:25pm: Q&A
1:25pm – 1:30pm: Closing Remarks
Topics
• Risk mitigation/de-risking strategy
• Reimbursement and legal considerations
• Budgeting – Cost expenditures
• Business planning and financial projections
• Best ways to raise capital and prepare for a large investment
• Big company/small company partnerships for funding studies
• Journey of medical device/therapeutic
Panelists
Nancy Briefs – President & CEO, AltrixBio Inc.; Entrepreneur in Residence, UMass M2D2
Nancy Briefs is a strategic business leader with extensive experience creating value, driving strategy andlaunching product commercialization in diverse life science companies. Deep generalmanagement and fundraising expertise having raised over $500 M in equity including IPO. Ms.Briefs is a seasoned CEO and independent director who brings more than 35 years of globalleadership and entrepreneurship to the life science community.
She is an innovator with deep experience across devices, biopharma, and digital healthtechnology. Prior to co-founding AltrixBio Nancy most recently served as Chief ExecutiveOfficer and Co-Founder of Infobionic, a cloud-based arrhythmia monitoring software company. She serves on 12 Corporate Boards and has 7 Affiliations.
Daniel Gottlieb – Associate Director, Broadview Ventures
Daniel shares responsibility for the day-to-day investment activities at Broadview Ventures, including identification and screening of new opportunities, due diligence, negotiation of deal structure, and portfolio company board involvement.
Daniel has 20 years of experience at medical device and biotechnology companies in corporate and business development, corporate venture capital, marketing, and strategy. Previously, Daniel was a member of the leadership team at Proteon Therapeutics, most recently as Vice President, Corporate Development. Daniel led Proteon's business development, strategic marketing, and corporate development activities as the company progressed from a Series A startup through multiple private financings, a successful IPO, and completion of Phase 3 clinical studies. Prior to Proteon, Daniel was a strategic marketing manager in Abbott Vascular's endovascular business unit, where he led the team developing next generation devices for peripheral artery disease. Prior to that, Daniel was at Guidant Corporation, primarily as a member of Guidant Compass, the company's corporate venture capital, business development, and corporate strategy group. As a member of the Compass team, Daniel led investments in early stage cardiovascular device companies, focusing on coronary and peripheral revascularization, cardiac rhythm management, heart failure monitoring, and cardiac surgery.
Daniel holds a BA from the University of Pennsylvania and an MBA from the Tuck School of Business at Dartmouth College. Daniel currently holds board observer roles at CroíValve and Nido Surgical.
Bill Yelle – Entrepreneur in Residence, Partners Healthcare Innovation
Bill has spent over 30 years in the biopharmaceutical industry, with experience ranging from large pharma to early stage, venture-backed companies. He currently serves as an Executive in Residence for The Partners Innovation Fund, as well as an advisor to several entrepreneurial startups.
Bill is also a Board Member of the Manning School of Business, and has served on the boards of LQ3 Pharma and Aldea Pharmaceuticals, and hold an MBA from Columbia University.
Vinit Nijhawan – Managing Director, MassVentures
Vinit Nijhawan is a strategic visionary who has conceived and built several technology organizations that have been acquired by companies such as Boeing, Motorola and Qualcomm. He is an admired leader and mentor who has built or inherited and then effectively managed several high-performance teams. He has worked in many industries: computing, aerospace, logistics, supply chain, manufacturing, telecommunications, medical devices, biopharma, synthetic biology, advanced materials, etc. Vinit is an empathetic and collaborative team member and stays connected with all his past supervisors, mentors and many of his former employees and students.
In 2008, Vinit intentionally pivoted his career from technology entrepreneur and CEO, to helping other entrepreneurs with a special focus on academia. He began teaching Entrepreneurship at Boston University and subsequently led the Office of Technology Development from 2010-2016 (he published a peer reviewed paper on that experience: Maximize Collisions, Minimize Friction). In this role, Vinit participated in several BU committees and organizations, such as the BUildLab, Faculty Innovation Network, Conflict of Interest Committee, Coulter Translational Program, Fraunhofer Grants, CTSI and on the board of the National Academy of Inventors. Additionally, he has represented BU on several boards and business plan/grant review panels.Subsequently, Vinit took the OTD experience and launched a national academic IP monetization program with 40 institutions engaged, including UC Berkeley and UCLA. He launched Waterloo Alumni Angels at his alma mater. Most recently, Vinit is the Managing Director of MassVentures.Steeped in respect for diversity and with a deep passion for exploration and adventure, Vinit is strong in his commitment to family, friends and colleagues.
Anna O'Rourke – Senior Advisor and SME of Clinical Development, Biomedical Advanced Research and Development Authority
Anna is a Senior Clinical Operations and Program Management professional with (20+ years) of biotech/pharma experience in addition to international clinical consulting. She is currently a Senior Advisor for Clinical Research & Development for the Division of Clinical Development at BARDA and supports the DRIVe initiative as a Subject Matter Expert. She most recently functioned as the Senior Director for Portfolio and Program Management at Altimmune working on anthrax and seasonal flu vaccines as well as Hepatitis B applications. Previously she managed the Early Development group at PPD responsible for the clinical operations functions at the Phase 1 unit in Austin, Texas and prior to that consulted on early development in Asia-PAC while residing in Shanghai China for 5 years. Anna spent 10 years in Boston at small to medium sized biotech companies, with a highlight on overseeing the development and FDA NDA approval of IM and oral addiction formulations of Naltrexone at Alkermes and the development of pancreatic enzyme formulations at Altus/Vertex. She has extensive experience building and leading high functioning teams, managing large global budgets, and communicating strategy to executive stakeholders. She hold a BS from Michigan State University and a combined MS in Neurophysiology from Boston University and Yale University
Moderator: Nathaniel Hafer – Director of UMass Center for Clinical and Translational Science, UMass Medical
Dr. Nate Hafer serves as the Director of Operations for the University of Massachusetts Center for Clinical and Translational Science (UMCCTS). In this role he is responsible for the overall financial and administrative activities of the UMCCTS. This includes acting as a liaison to extramural resources (industry, NIH), linking investigators to one another and to research resources, aiding in the development of projects, and directing all UMCCTS pilot funding programs. He also serves as one of the Co-Directors of the Massachusetts Medical Device Development Center (M2D2), which serves as a lifeline for smaller medical device and biotech companies, offering inventors and executives easy, affordable, and coordinated access to researchers and resources at the Lowell and Worcester campuses of UMass. He is an Assistant Professor in the Program in Molecular Medicine at UMass Medical School (UMMS) and leads the UMMS I-Corps program.
Previously, Nate was an American Association for the Advancement of Science (AAAS) Science and Technology Policy Fellow at the National Institute for Allergy and Infectious Diseases (NIAID), National Institutes of Health (NIH). Before joining NIH, Nate worked at the Federation of American Scientists and was a Science and Technology Policy Graduate Fellow at the National Academies. Nate completed his PhD in molecular biology at Princeton University and received a BS in biology from Penn State.
Related Events