Choose Chelmsford Age-Friendly Job Fair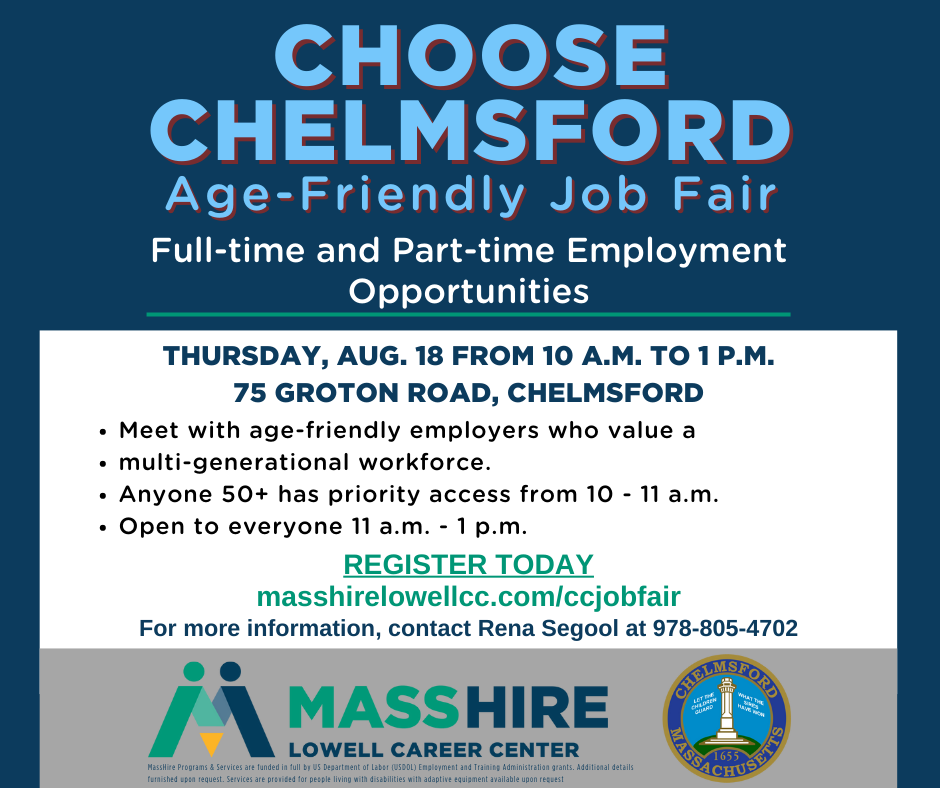 Choose Chelmlsford Age-Friendly Job Fair
Are you seeking full-time or part-time employment? Join us on August 18 to meet with age-friendly employers who value a multi-generational workforce.
For anyone 50+, you will have a priority access from 10:00 a.m. to 11:00 a.m.
Opens to everyone from 11:00 a.m. to 1:00 p.m.
Thursday, August 18, 2022
10:00 a.m. to 1:00 p.m.
75 Groton Road
Chelmsford, MA
For more info, please contact Rena at 978-805-4702.
Related Events