Chelmsford Toastmasters Club Meeting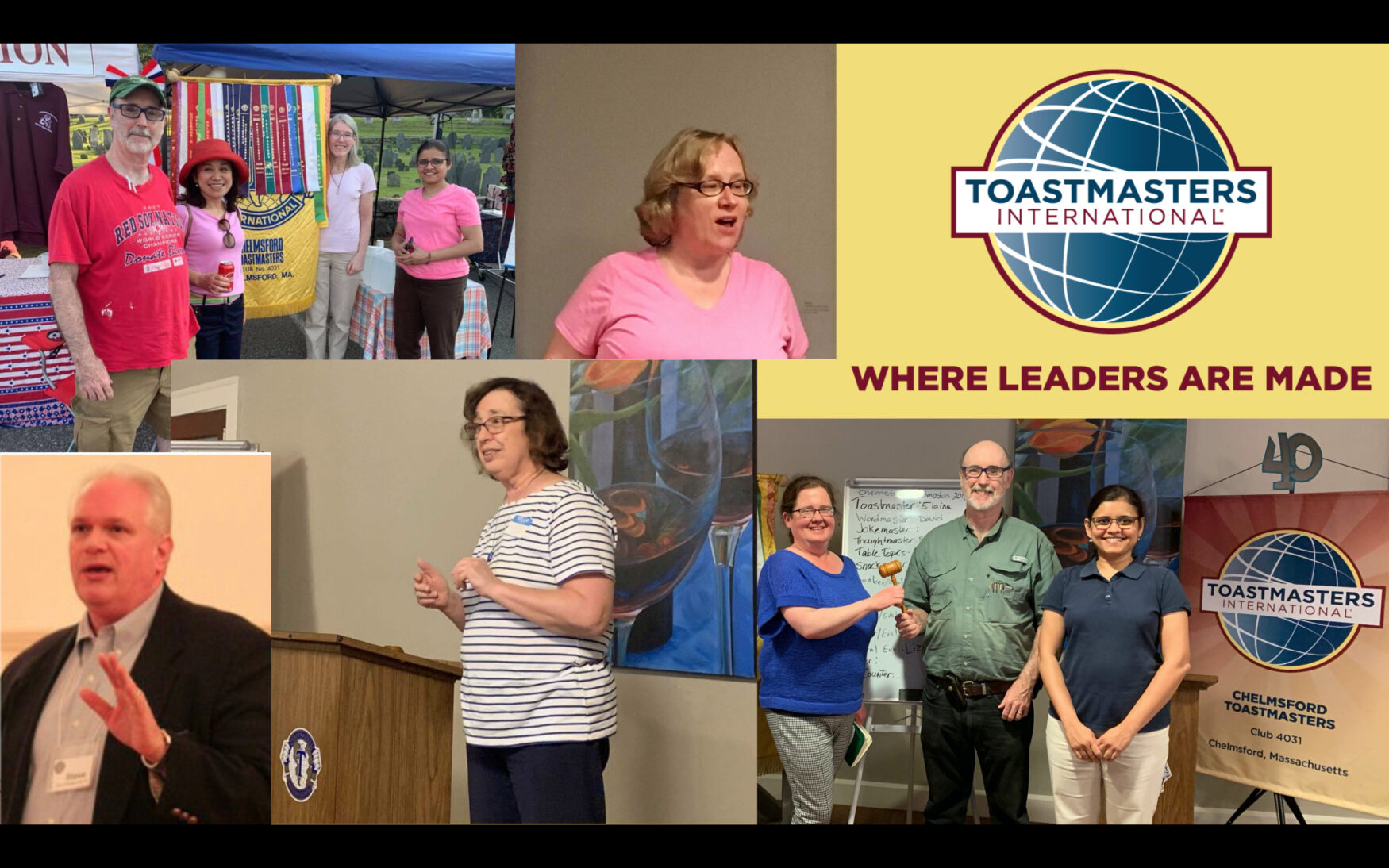 Join us for an evening of prepared and impromptu speeches, evaluations, learning and fun! Guests are always welcome at no charge.
Based on guidance from the US and Massachusetts governments, Toastmasters International and District 31 regarding the COVID-19 (coronavirus) pandemic, Chelmsford Toastmasters is currently meeting virtually (online) using Zoom.
To join us, go to https://us02web.zoom.us/j/2026974498. You will be taken to a Zoom waiting room until the host admits you. Meetings will be started at the regular times, which are 7-8 PM on the 2nd and 4th Thursdays of the month (1st and 3rd Thursdays in November and December). Outside of these times you will see a message that you are waiting for the host to start the meeting.
For more detailed instructions, visit our website at chelmsfordtoastmasters.org, click on the Public Documents link in the Main Menu and download the Virtual Meeting Guide. No registration or login is required, and all are welcome. Come and see what Toastmasters is about, and stay safe!
Related Events