Catie's Closet Fill the Bus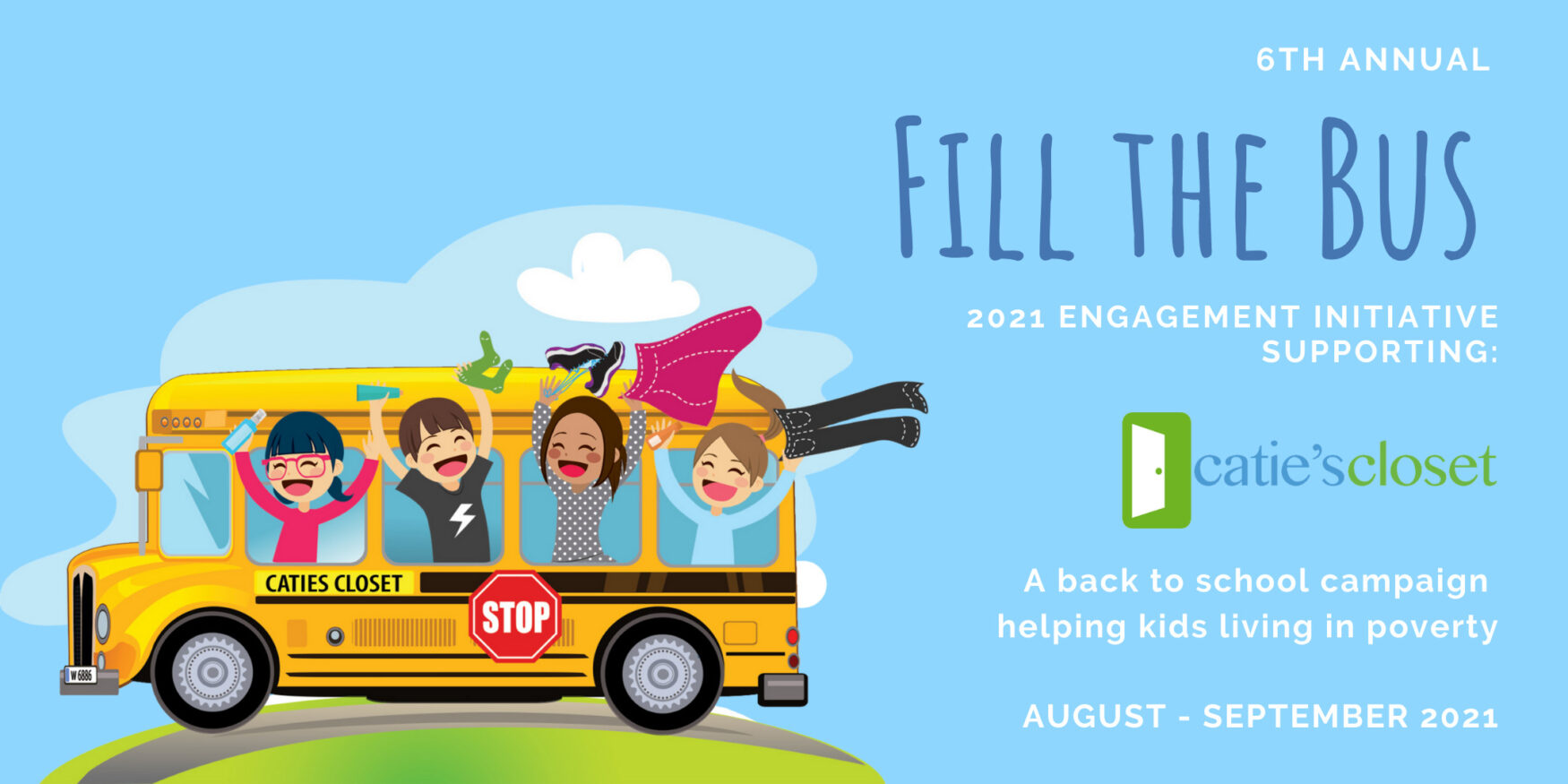 We are so excited to share that our Fill the Bus campaign is back again this year! From August 1st through the month of September, help us prepare for the upcoming school year, which is already proving to be a critical one for helping children feel prepared and confident again. If the last year has taught us anything, it's that having your physical basic needs met is critical to the emotional and mental well-being of our students. Having a safe place like Catie's Closet and access to basic necessities helps them envision a future where they can proudly be themselves and celebrate their uniqueness and identity.
There are three ways to have a major impact this year as an individual, with your family or as a company!
Run Our Virtual 5K | Donate items, Host a Drive or Fund the Items | Buy a Confidence Pack
Learn more about how you can make you summer impactful for the school year ahead by visiting our website: https://www.catiescloset.org/fill-the-bus-2021
Related Events