Catie's Closet Every Step of the Way 5K
September 19, 2021

-

October 2, 2021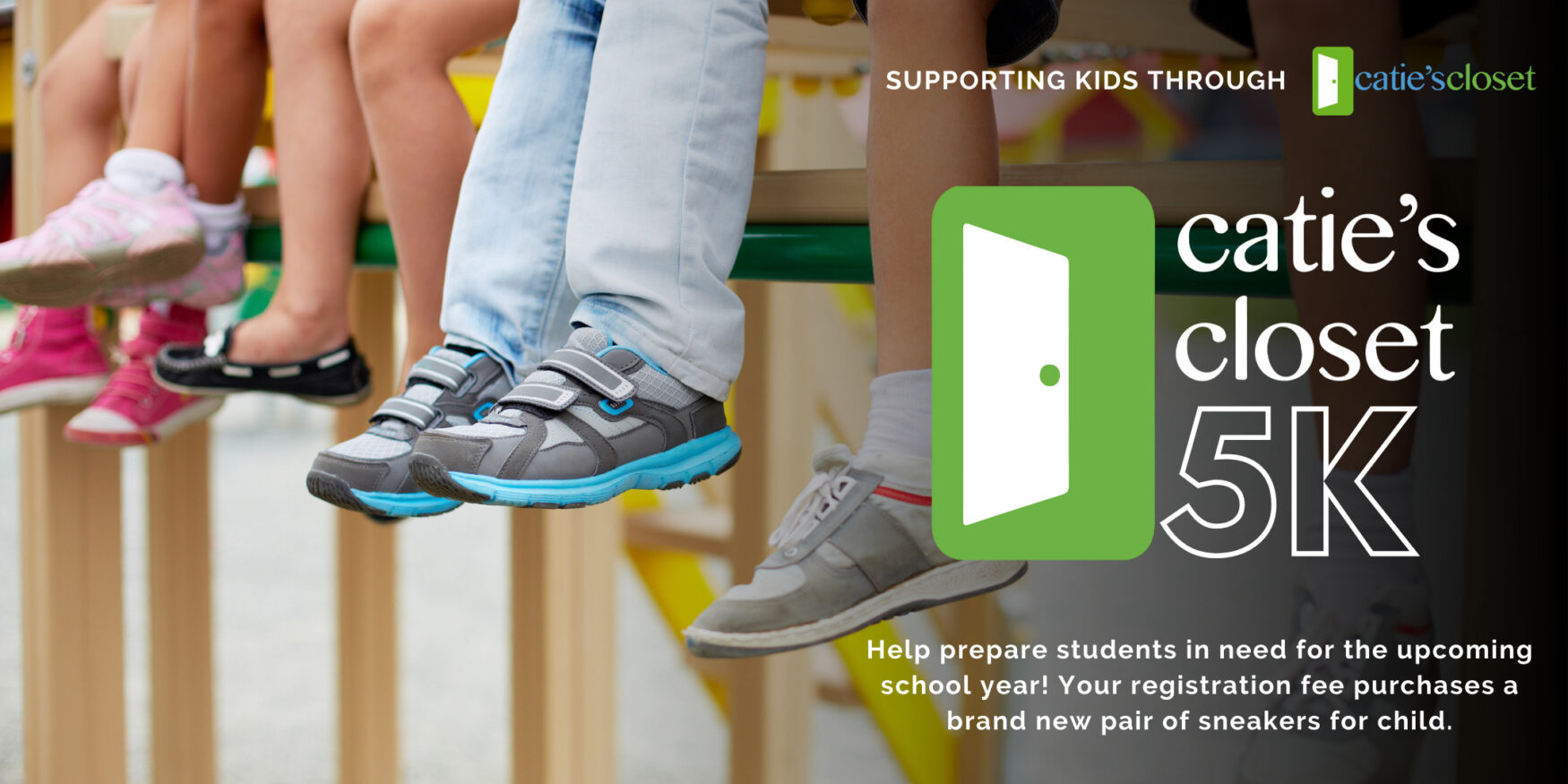 We are with our students, families and communities every step of the way.
Join us for a virtual 5K and help us meet our goal of providing 500 new pairs of sneakers for local students in need. Your $30 registration fee will purchase new sneakers for a child living in poverty and help them take on the upcoming school year with confidence.
With the virtual race format, you can walk, run or bike the 5K distance anywhere you would like to help our students get back to school on the right foot! You can complete it around your neighborhood, on your favorite trail, on a treadmill or somewhere new. You will have two weeks to participate in this race from Sunday, September 19th through Saturday, October 2nd. Simply sign up on this website, go the distance and submit your time on the website. You can sign up as an individual or rally your friends, family, or workplace to create a team! Fundraising opportunities to help purchase more sneakers are available through this race, as well.
Collecting gently used sneakers if very challenging for our organization since we all typically wear our shoes out before they can be donated. Footwear is also the most expensive item for our families to get, especially because children grow out of their shoes so frequently. Many of our students wear shoes that do not fit, are not appropriate for the current weather or are worn down so much they have holes or detached soles.
Registration costs:
$30 for participants 19 years and older
$15 for participants 18 years and younger
Free for ages 2 and under
Age is calculated based on age on September 19, 2021.
All registrations costs and additional donations will purchase a brand new pair of back to school sneakers for a child living in poverty.
Related Events