August First Saturday Art Market at Western Avenue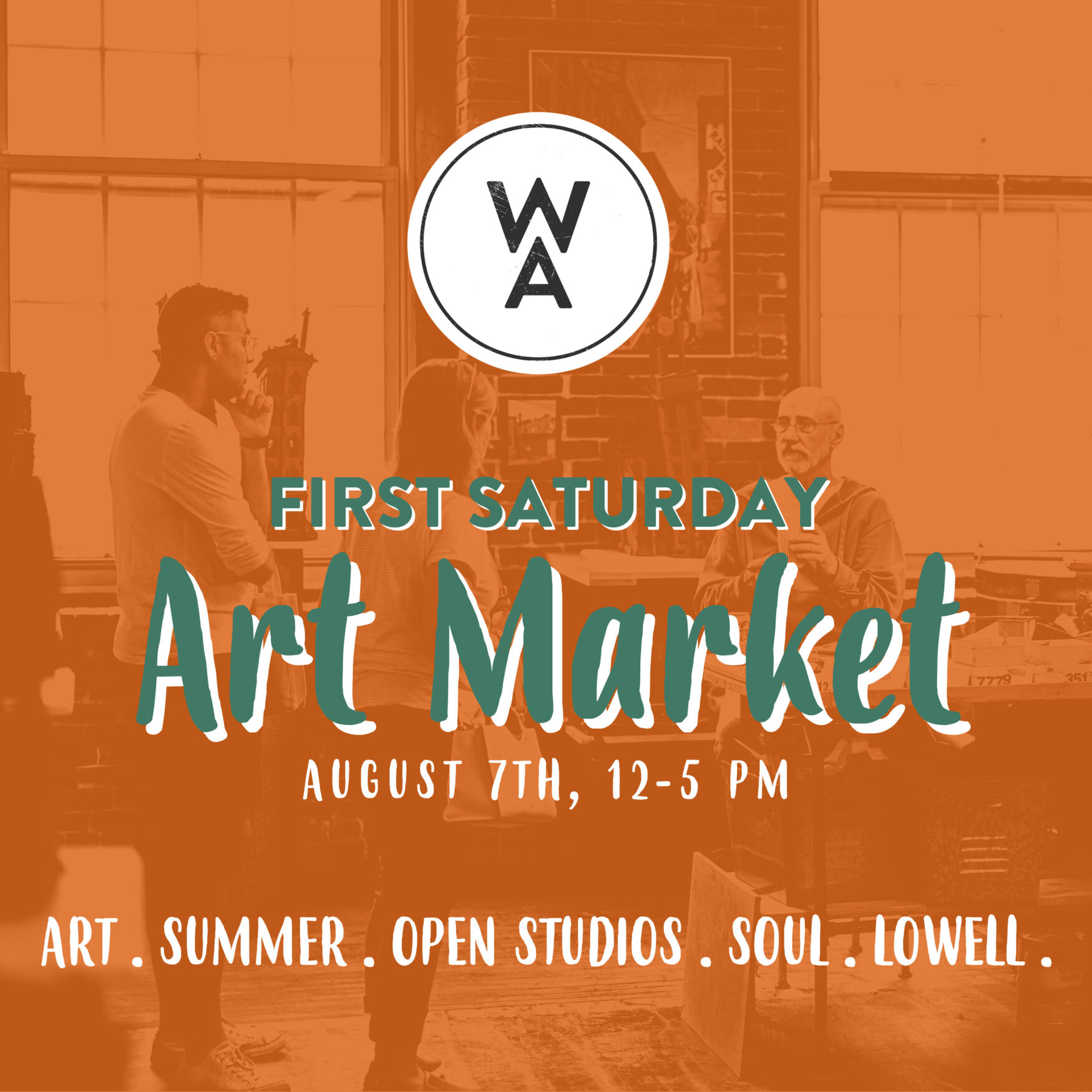 Our first event back indoors was a huge success. It felt great having all of you roam our halls with delight and curiosity, after almost a year and a half of no indoor events. We're back at it in August, so join us at the Creative Soul of Lowell.
Food Truck: Mira Ve
The Loading Dock Gallery kicks off August with their latest show, About Face. Energetic lines and brilliant colors electrify at the Loading Dock Gallery this August. Stephen Beccia and Richard Cross present About Face, a show of contemporary figurative art. Their work explores the human figure and the nature of portraiture. Inspired by Cubism and Pop, About Face experiments with new visual rhythms for the 21st century. The gallery will be open Saturday from 12 pm until 5:30 pm, with an opportunity to meet the artists of About Face from 3 pm to 5 pm. The show runs from August 4th through the 29th.
Covid-19 Guidelines:
– Please bring a mask as individual studio artists may require you to wear one inside their studio.
– Guests who are experiencing Covid-19 symptoms or have been instructed to quarantine by a medical professional should not attend.
– All unvaccinated guests must wear a mask or face covering at all times.
– We will have hand sanitation stations throughout the building.
There is no charge for this event. This event is dog friendly, we just ask that you keep your pup on a leash.
We will post more updates as the event gets closer, so stay tuned in.
Related Events