Amazon Littleton Virtual Job Fair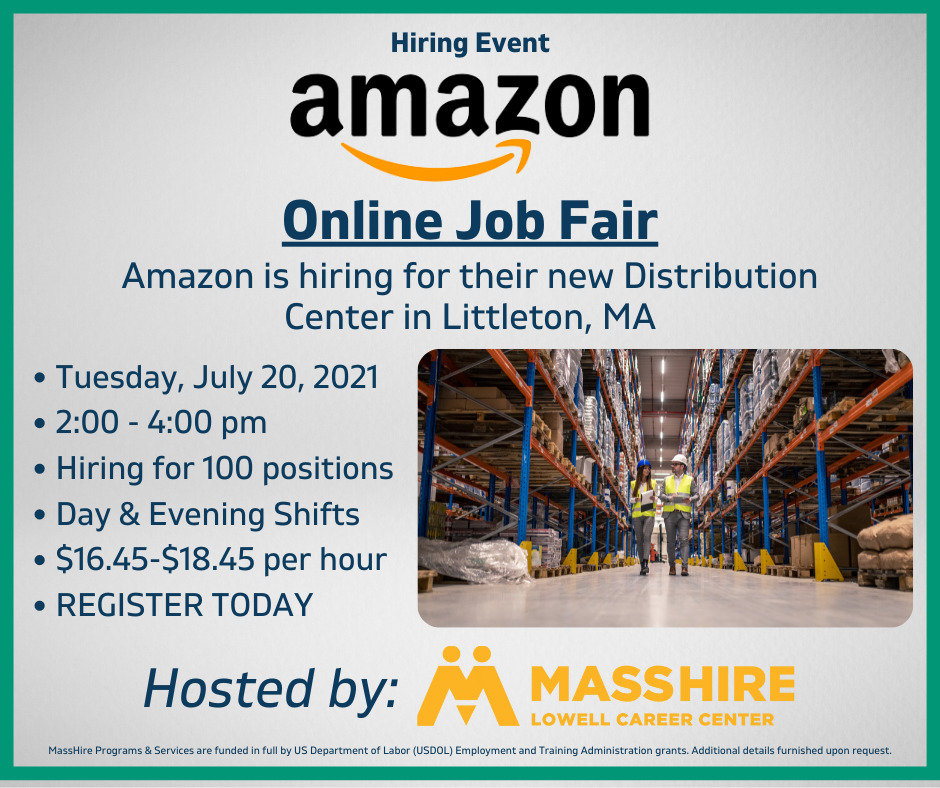 Amazon is launching a Distribution Center in Littleton, MA and hiring for 100 positions for both day and evening shifts. Amazon is partnering with MassHire Career Centers to host several virtual online job fairs to fill these vacant positions.
If you are interested, register by clicking the link below. Once registered a member of the MassHire Lowell Business Services team will send an email with instructions on how to create an account on the Premier Virtual platform for the Job Fair on July 20th from 2:00-4:00 pm.
Related Events