7 Steps to Attracting More Qualified Leads Online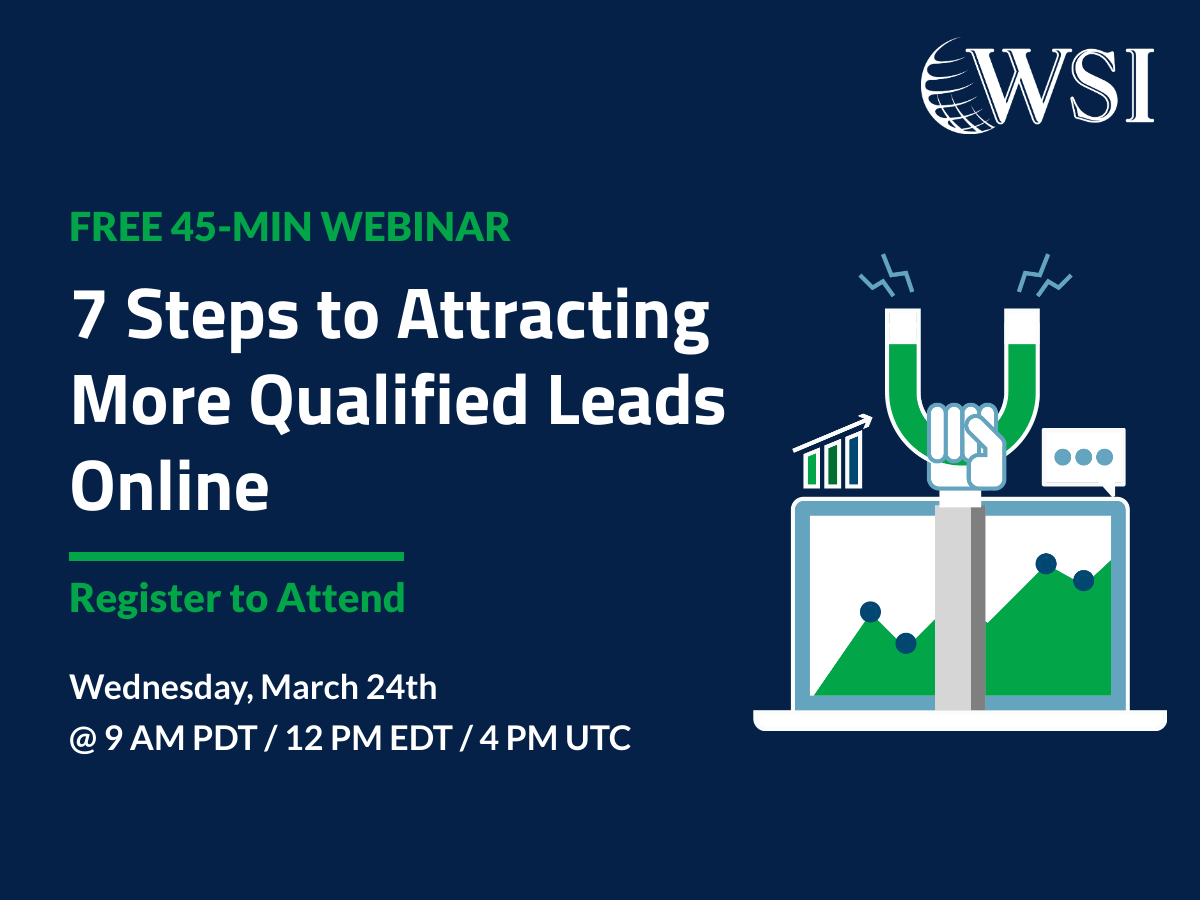 Leads are the lifeblood of a business. But too often, businesses focus on lead quantity and not enough on lead quality. And while having a full lead funnel is important, you want to make sure you generate leads that have a higher likelihood of converting and becoming a customer.
Join us on our upcoming webinar to learn the essential building blocks of attracting more qualified leads online in this 45-minute session. We will share best practices to help you reach and generate higher-quality leads for your business.
Not sure if you should attend? Here are some of the signs that this webinar is for you:
• You're looking to improve the overall quality of the leads you are getting online
• You'd like to increase the likelihood of your leads becoming paying customers
• Your content (website, blog, or social) doesn't seem to engage your target audience
• You're unsure which digital marketing tactics to use and when depending on your lead generation goals and KPIs
Register using the link.
Related Events