5 Ways to Digitally Transform Your Business in 2021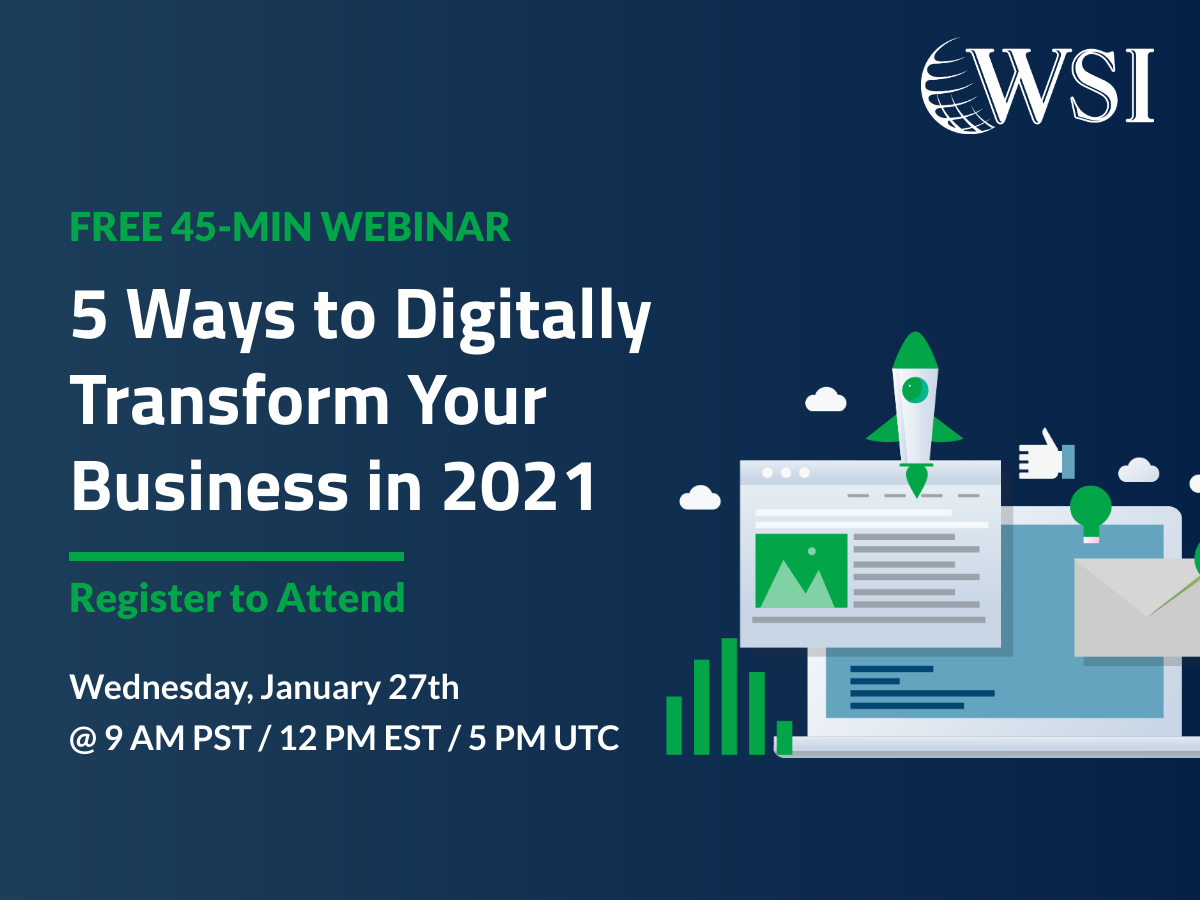 Aveli By WSI presents our 1st 2021 Webinar. Join us.
Are you experiencing a decrease in leads or a lack of customer referrals? Has repeat business from your existing customer base fallen off? Have your customers complained about your lack of communication? Do you need to build or improve your brand reputation?
If your answer is yes to any of these questions, you may need to transform your business digitally.
In just 45 minutes, you'll learn:
• The signs you should start/expand the digital transformation of your business
• How to attract, convert, close, and delight more customers using digital tactics
• How you can improve your digital customer experience using technology and data
Register using a web link.
Related Events