2A Excavators Continuing Ed. class (Adults)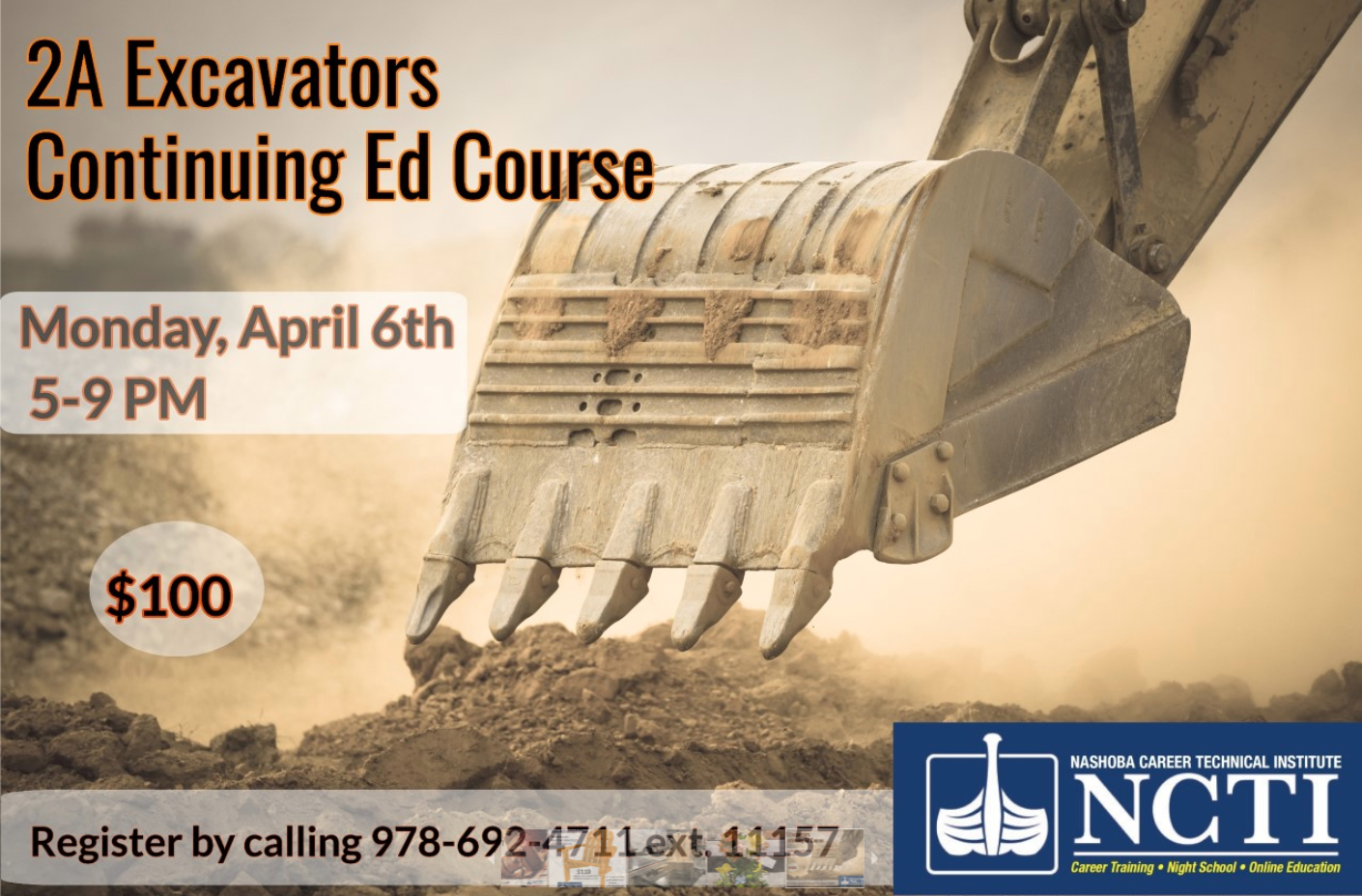 Geared for 2A Excavators License holders who need to renew their license! Offered by RPM Training Services – Tom is owner of TM Squared Enterprises and hosts a training facility in Pepperell, MA. He has held a Massachusetts 2B Hoisting Engineer License since 2000, upgraded to a 2A/1C in 2012, then upgraded again to a 1B/4A in 2015. As a licensed operator for over 20-years, Tom is approved by the Office of Public Safety & Inspection Hoisting Engineering as a training provider (since 2014).
As of November 18th 2016, the Office of Public Safety & Inspection changed their Hoisting Engineering Continuing Education requirements. For the 2A Excavators License holder, the
requirement is 2 hours of Regulatory & Industry Standards Training and 2 hours of Equipment Specific Training. Participants will receive: continuing education certificate required to renew their license.
Related Events