News from AdvantaPure – 2016 Premier Partner Program Winners Announced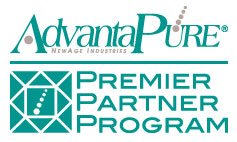 Announcing:
The Winners of the 2nd Annual AdvantaPure Premier Partner Program Awards
Recognizing Outstanding Distributor Performance and Support
We are proud to announce the winners of the 2016 Premier Partner Program from the AdvantaPure products group of NewAge Industries®.
Receiving Diamond Partner awards are:
TEK Stainless of Randolph, MA
ProcessHQ of Burbank, CA
BT Resources of Hwasung, South Korea
Gold Partner awards were earned by:
Beacon Separations Group of Pleasant Hill, MO
Rodem of Garner, NC
Double Helix of Tokyo, Japan
AdvantaPure's Premier Partner Program evaluates performance in a variety of business areas focusing on sales performance and growth, marketing initiative, product mix, communications, product knowledge and training, customer management, and other areas critical to the growth of customer satisfaction with the AdvantaPure brand.
We congratulate our winners and are grateful for the efforts of all of our participating authorized distributors.
To find out more about AdvantaPure's Premier Partner Program, contact me by telephone at 1-215-435-7153 or email at lmorano@advantapure.com.
Sincerely,
Lawrence Morano signature
Lawrence Morano
Global Sales Manager, AdvantaPure
Comments