Military/Veteran families in our communities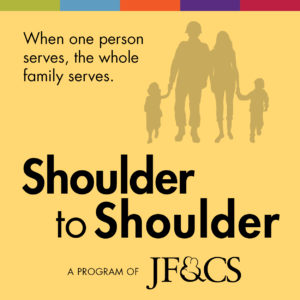 Today there are approximately 2.1 million military personnel serving around the world. Massachusetts is home to 17,977 of those military members and their families, as well as to approximately 367,531 veterans. Most of the military currently serving in MA are part of the National Guard or Reserve forces (16,000).
These military members are part of our communities; they live where we live, they work among us, and very often serve in our cities and towns as first responders, teachers, librarians, etc. We do not always know they serve because we don't see them in uniform very often, but they are there. And they don't serve alone; their families serve along with them in all kinds of ways – sacrificing time spent together so a parent can deploy or go to their monthly drills; moving from one place to another to follow a military assignment, leaving friends, family and jobs. They don't often ask for support but they can often use it. This support can be delivered in simple ways, such as a friendly face asking how things are going; an invitation to go out for pizza; having the kids for a sleepover or offering to help out during a snow storm – whatever makes sense!
So next time you and your family are out and about in your community, consider that you are most likely eating, walking, or shopping next to someone who serves or has served. If you get the opportunity, thank them for that service!
JF&CS Shoulder to Shoulder is a program that works strengthens the resiliency of military and veteran families by providing unique home-based support services and connections to community resources. Check us out at http://www.jfcsboston.org/Our-Services/Community-Services/Shoulder-to-Shoulder
Comments