LOWELL FIVE BANK: Head of Retail Banking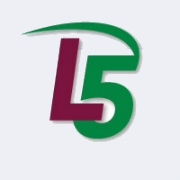 Position Summary
The Head of Retail Banking is responsible for leadership of the Bank's Retail Banking Division, Business Development and Cash Management Services, and the Client Service Center. The successful candidate will have a proven track record in creating and supporting an engaged team who has been able to demonstrate growth in client relationships on both the deposit and loan sides, as well as the ability to leverage key metrics to assist in setting and managing to established goals. As Head of Retail Banking, the incumbent will have significant impact on strategies with regard to human capital management, product development, and marketing within the Retail Division.
About Lowell Five
With over $1.2 Billion in assets, 250 employees and 16 banking center locations throughout the Merrimack Valley and Southern New Hampshire, Lowell Five is honored to play a vital role in the economic vitality of the region. We provide support of and our employees are engaged in a myriad of leadership roles for numerous community boards and organizations. We are proud of the longevity of our employees and we are committed to finding new talent for our team. We offer career development and educational programs to support personal and professional growth along with a benefit package that supports each employee's best life. The Bank has also been recognized as a Best Place to Work by the Boston Business Journal. For more information, please visit www.lowellfive.com.
Essential Duties and Responsibilities
• Provide dynamic leadership for over 150 professionals and foster employee engagement, including motivating and leading 5 direct reports that include senior leaders within each function: Retail, Business Development, Cash Management, Client Service Center.
• Direct, oversee and implement the operational strategy of the Retail organization to ensure an effective presentation of products and services.
• Develop, enhance, and execute long-term Retail sales and operational strategies in support of growth in both business and consumer banking.
• Leverage performance data to identify opportunities and to develop action plans to achieve sustainable growth.
• Develop and manage to budgets with respect to Retail staffing and compensation planning.
• Build and foster strong communication with the CEO and senior management team.
• Participate in Senior team meetings, executive management meetings, and community events as required.
Requirements
• Experienced leader with a demonstrated performance record in proactively and creatively managing a successful Retail Banking network across multiple branches, including but not LOWELL FIVE BANK limited to sales, business development, and/or relationship management within a service environment.
• Track record of successfully developing and implementing growth strategies/programs.
• Ability to build strong partnerships with peers.
• Ability to engage employees and direct reports to create a results-oriented team.
• Ability to lead to and provide an excellent client experience across all channels of the Bank.
• Strong knowledge of available resources and technologies to enhance client experience.
• Knowledge of CRM programs and Salesforce preferred.
Please note this job description is not designed to cover a comprehensive listing of activities, duties, or responsibilities that are required of the employee for this job. Duties, responsibilities, and activities may change at any time with or without notice. Lowell Five is an equal opportunity employer. Reasonable accommodations may be made to enable individuals with disabilities to apply for one of our positions. If you need a reasonable accommodation, please contact Employment@lowellfive.com.
Comments