Women Inspiring Success and Empowerment (W.I.S.E.)
W.I.S.E. was established to unite business women, from the private, public and nonprofit sectors, in the service of empowering them to succeed through mentoring, guidance and support, and to affirm no woman stands alone. The women of W.I.S.E. meet for quarterly events to discuss issues like women's health and social issues that are of interest to women. These events are open to all women, not just Greater Lowell Chamber members.
All of our W.I.S.E. Events are sponsored by: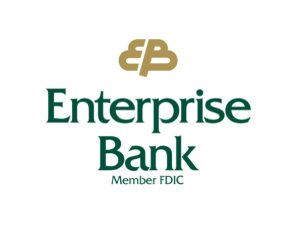 Some of our events and projects include:
Quarterly events that are free and open to all women
Annual Breakfast featuring a panel of inspirational women and a new theme every year (past themes include Work/Life Balance, Women CEOs and Women in Philanthropy
Committee Chair: Maria Lobao, Enterprise Bank
Chamber Liaison: Emma Brooks, Events & Communication Coordinator
Meet our WISE Committee!


Vice Chair of the Greater Lowell
Recent W.I.S.E. Event Images