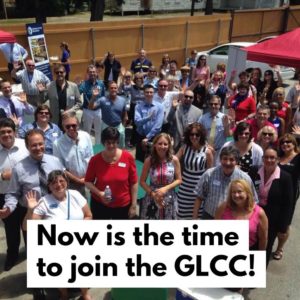 Listen to the quick clip above and you'll know that NOW is the BEST time to join the GLCC! 
Get your membership application in by Monday (MORNING), February 11th to ensure that you receive the following member benefits:
Receive two complimentary email blasts ($150 value), a member list ($75 value) and an Instagram TakeOver ($125 value)
Be included in our 2019 Community Guide

Every member is automatically included!
Distributed to over 70,000 households and businesses in Greater Lowell & Merrimack Valley
Online edition available on LowellSun.com and the GLCC website
Join here or contact Christopher Brennan for more details.
And check out the video below to learn how the Chamber helps "Rob" in every community throughout Greater Lowell (Lowell, Billerica, Chelmsford, Dracut, Tewksbury, Tyngsborough and Westford). 
Comments