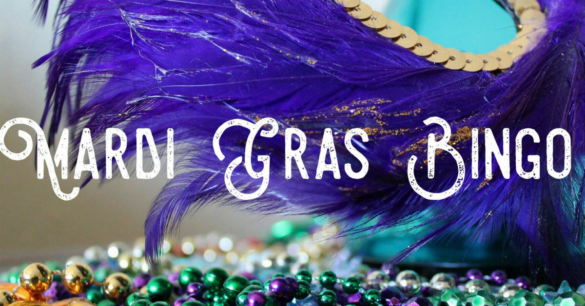 Please join us at our 2nd Annual Mardi Gras Bingo for an evening of fun, food and… Bingo! All are welcome to join us!
FAT Tuesday, March 5, 2019 from 5-8pm
Mount Pleasant Golf Club
141 Staples Street
Lowell, MA 01851
$20 a person, $175 for a table of 10
Each person gets 5 Bingo game cards, food, entry to win the door prize
5:00-6:00pm: Networking/Socializing
6:00-7:30pm: 5 Games of Bingo
Prizes:
Game 1: Amazon Echo Dot
Game 2: Amazon Fire Tablet with Alexa
Game 3: $50 in scratch tickets
Game 4: $100 in restaurant gift certificates
Game 5: $250 cash
Food:
Sub Zero Ice Cream
More to be announced soon!
2019 Platinum Sponsors: Enterprise Bank, Circle Health, Jeanne D'Arc Credit Union
Mardi Gras Bingo Sponsors: Eastern Bank, Align Credit Union
Comments